Interested in Swiss watches and luxury timepieces?
Want to learn more about high-end watches and what makes them literally tick?
Planning on investing in a designer watch for yourself or as an extremely special gift for a major occasion?
Then you owe it to yourself to check out our guide to Swiss watch brands – which are considered to be the pinnacle of the timepiece industry – and learn about the different iconic houses, their specialties, and all the stunning, intricate watches that there are to choose from and admire.
A luxury Swiss timepiece is an investment, of course, and many of these watches include high-end materials and intricate craftsmanship, which means they can go from costly to stratospherically expensive.
However, it is possible to find Swiss watches in a more accessible price range; moreover, a high-end watch will hold its value and can likely be resold for nearly the original cost or become a treasured family heirloom.
If you consider yourself a horologist (horology is the study or measurement of time) or just want to see some stunning timepieces, read on to learn about the history, techniques, and centuries of skill and talent behind the world's most prestigious Swiss watch labels.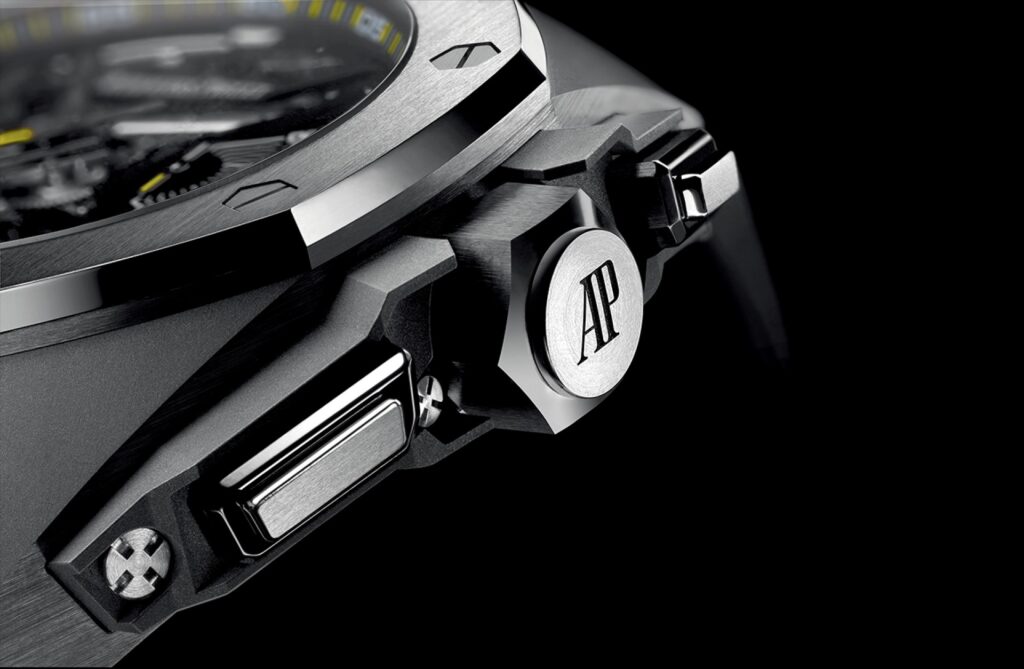 A Guide to Luxury Watches
Luxury watches are crafted by skilled artisans using the highest quality materials constructed with ultimate precision for a watch that lasts a lifetime.
These craftsmen and women train for years in order to be able to construct the highest quality watches that are not just timepieces, but actual art.
Owning a luxury watch conveys many things, from your personal taste to hinting at wealth and an innate sense of style.
A high-end Swiss watch can also be an investment in future generations since they hold their value and can be passed down to future generations.
When you are considering purchasing a Swiss watch, it is essential to get to know who the major players are in the luxury watch industry.
While some of the names may be Swiss watch brands that you are familiar with, there's always more to discover and learn while you are on your journey towards finding the perfect Swiss timepiece (or multiple timepieces) for you.
Another aspect of choosing a Swiss watch is understanding what's currently on the market – and what is currently off the market but may be available at reputable resale shops or at auction.
Sometimes, the process of buying a luxury watch involves a lot more than just popping into a designer boutique; rather, you may need to seek out and wait for your dream luxury watch to become available.

Investing in Top Watch Brands
So why invest in a high-end watch? Why do people buy expensive watches, anyway, especially when we all have phones that can tell us the time?
While there are many reasons to purchase a luxury watch, there are some common reasons as to why people make the investment in a high-end timepiece created by the best watchmakers in the world.
Below are the top ten reasons why someone would spend money on a luxury Swiss watch.
Top 10 Reasons to Invest in a Luxury Watch:
You are buying a piece of history from a Swiss watchmaker that has been around for centuries.
You are buying a watch crafted from the highest quality materials, most advanced materials in the world, including some that are used in aeronautics and elite race cars along with top-grade metals and gemstones.
You are buying from artisans who train for decades and are true masters of their crafts.
You are buying a watch built with innovative movements that have been rigorously tested for quality and performance.
You are buying a timepiece that will retain its value over time, or even gain value as the years go by.
You are buying a watch that will look elegant and stylish right now as well as years from now – a luxury Swiss watch from a premium watchmaker will stand the test of time.
You are buying a timepiece with intense aesthetic appeal that can boost your confidence and improve your mood every time you put it on.
You are buying something that signifies prosperity, wealth, and success to others.
You are buying a watch that's a sign of classic good taste.
You are buying a timepiece that is a great conversation starter, especially among other watch aficionados and anyone with an appreciation for quality workmanship and elegant design.
Now that you've explored some of the top reasons to invest in a Swiss-made watch from a high-end brand, let's discover some of the most sought after and expensive Swiss watch labels from the world's elite watchmakers.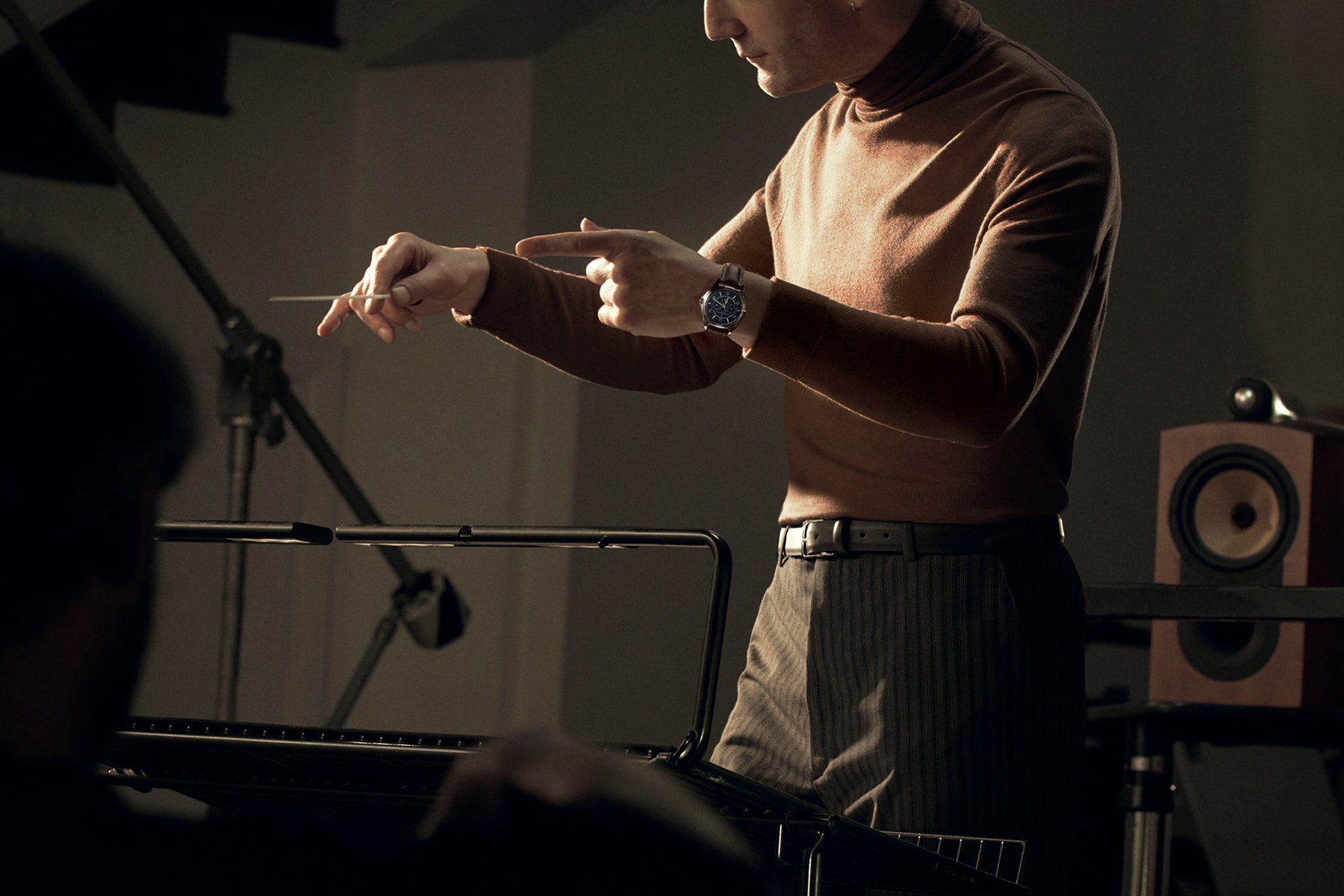 Top Swiss Watch Brands
While of course price doesn't necessarily indicate quality, you'll find that when it comes to Swiss watches and high-end timepieces in general, the truly exquisite watches tend to cost more for a reason.
The details in the craftsmanship, the skill and years of training that the artisans at the top Swiss watch houses possess, the premium materials, all the research and creative design, and even the history of the label involved that goes into their creation, all contribute to the value of a luxury Swiss watch.
F.P. JOURNE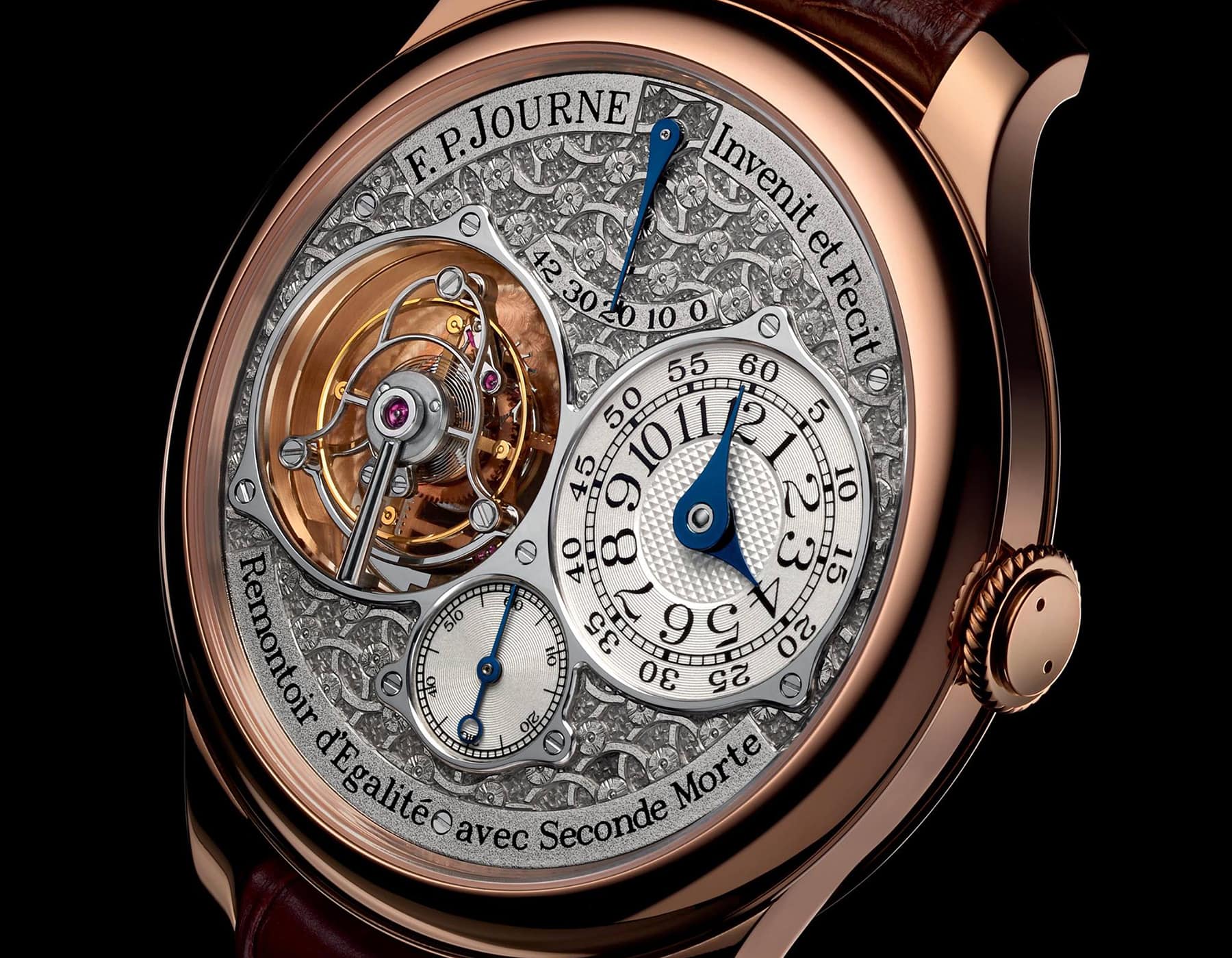 This Geneva-based watch brand was launched in 1999 and quickly became one of the most popular Swiss watchmakers in history.
F.P. Journe is the only watch manufacturer that has won the coveted Aiguille d'Or – the prize for the best overall watch at the Grand Prix d'Horlogerie de Genève or the GPHG – more than twice.
A rare honor, the Aiguille d'Or is considered perhaps the most prestigious award in the watchmaking sphere, so it is no wonder that the multiple wins catapulted F.P. Journe to the peak of the Swiss watch world soon after the label debuted.
One of the many unique characteristics of F.P. Journe is that they are the only luxury watchmaker still headquartered in central Geneva; their manufacturing facilities and exhibition space including a library are also located in the Coulouvreniere Rois district.
The brand also owns case maker Les Boîtiers de Genève and dial maker Les Cadraniers de Genève located in the nearby municipality of Meyrin.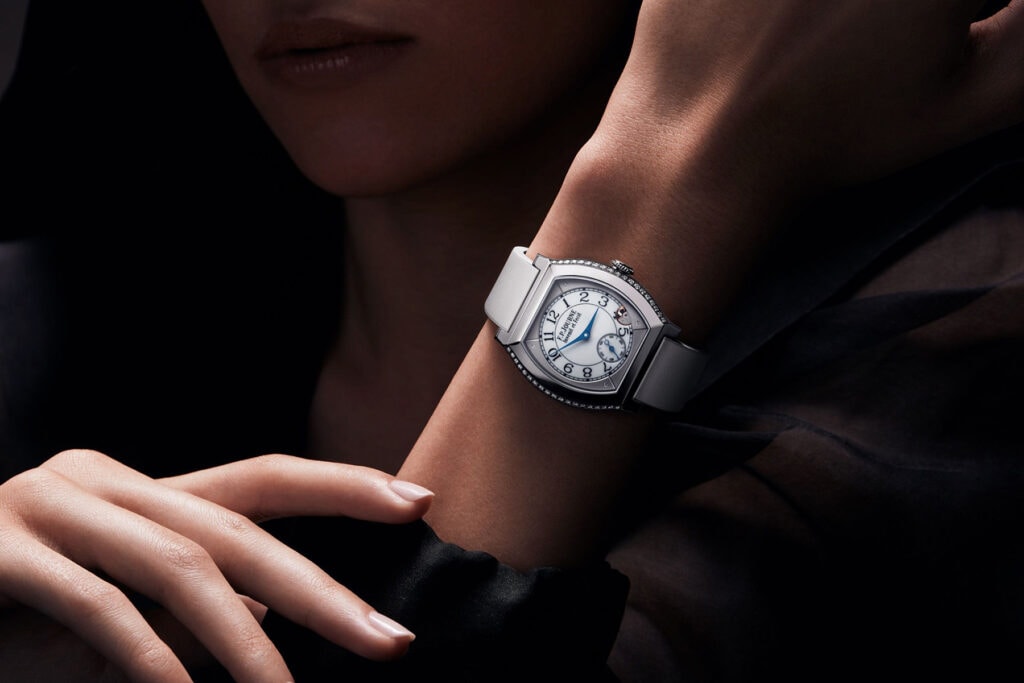 Named after the founder François Paul Journe, F.P. Journe's motto is Invenit et Fecit, which is Latin for "(He) invented it and made it" because the label designs and builds the entirety of its watches including the movements, cases, dials, and bands, which is a rarity.
This masterful independent watchmaker provides exquisitely crafted timepieces for every occasion and there is a robust resale market for F.P. Journe watches as well, so you know your investment in one of these high-end Swiss-made watches would be worthwhile.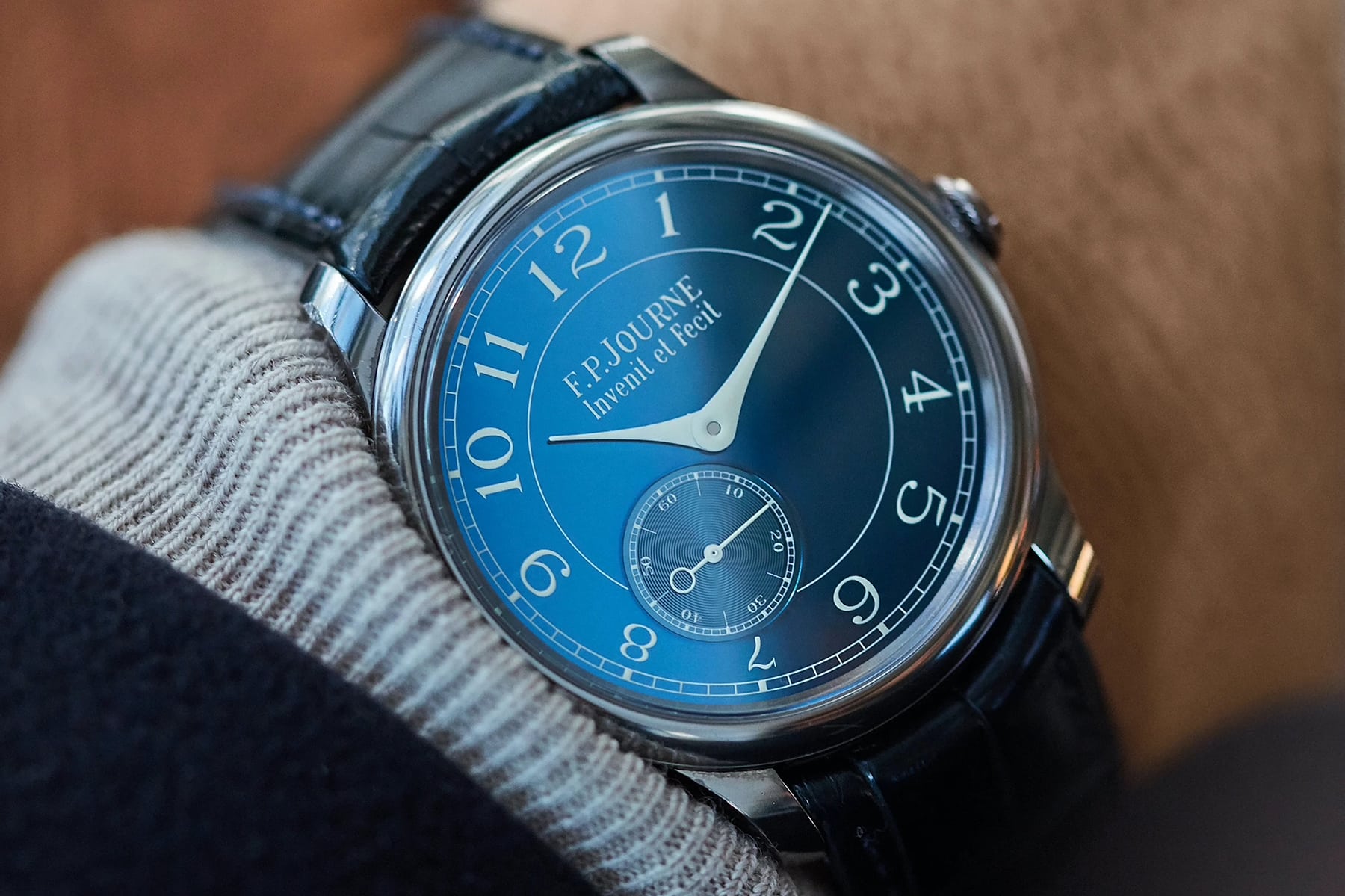 The most popular F.P. Journe watch is the Chronométre Bleu, and the brand's other offerings include the Octa, the Centigraphe, the Classique, and the Linesport.
RICHARD MILLE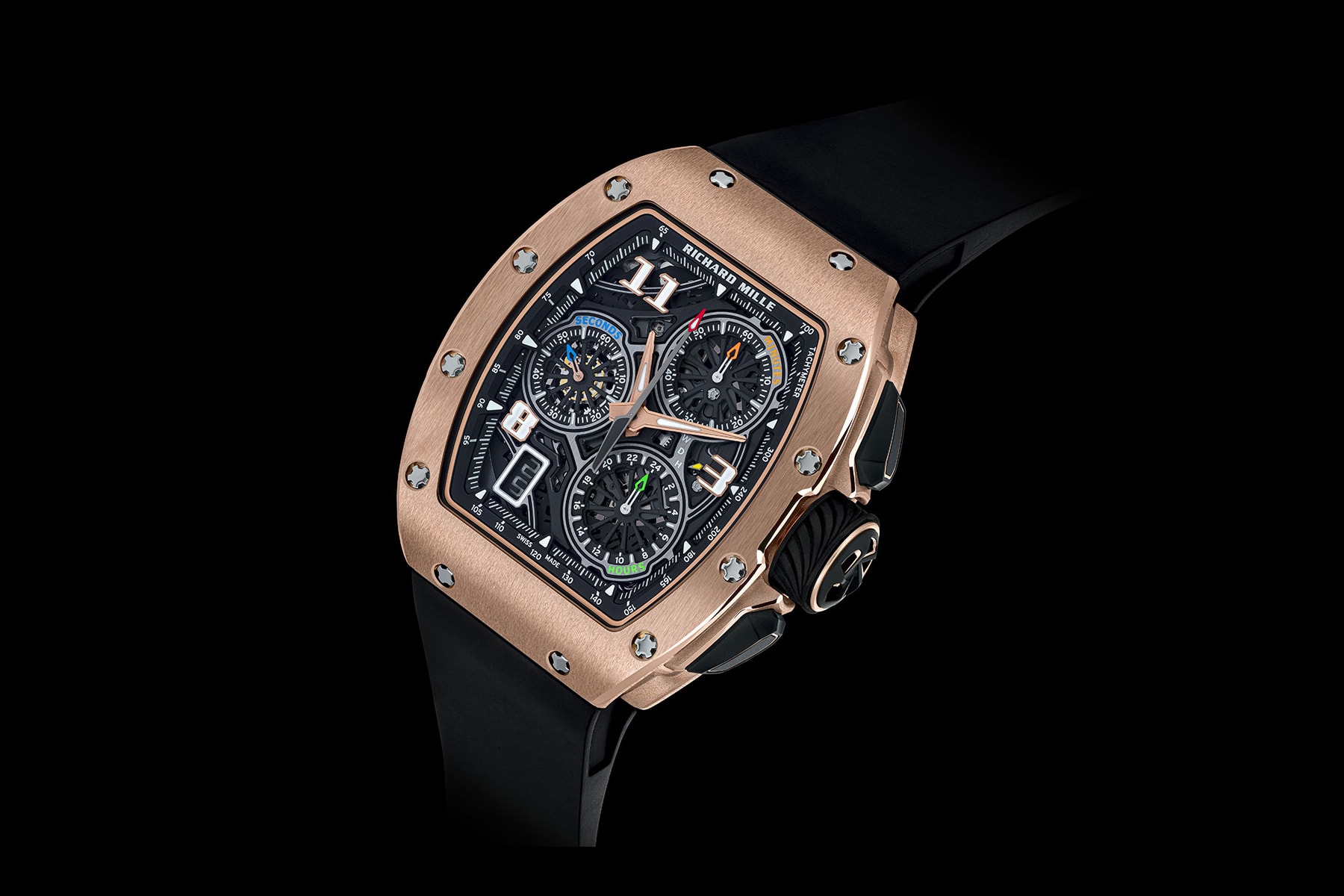 Founded in 1999, the Richard Mille watch company introduced the RM 001 in 2001.

Known for their impressive six-digit price tags and faces with visible movements, Richard Mille watches fall well into the ultra-luxury watch category – and they are popular with connoisseurs and Hollywood and music industry elite.
"Richard Mille cost a Lambo," said U.S. rapper Meek Mill in his song "Going Bad" and his watches have become favorites of entertainers as well as some of the most prized timepieces in the horological world.
In fact, Jay-Z wore a custom $2.5 million Richard Mille watch to the NAACP awards – cut and milled from solid blocks of sapphire, it reportedly took over 3000 hours just to craft the case of this amazing timepiece.
Inspired by classic pocket watches and the watchmaker's love of boats, planes, cars, and anything else mechanical, Richard Mille watches are beloved due to their technical prowess, not for being covered in precious gems.
"If you want a watch with diamonds on the bezel, you don't need me" he famously claimed.
The man himself is eminently quotable. "My goal was to create a new, ultra-high-end luxury segment within the high-end watch business," says Monsieur Mille.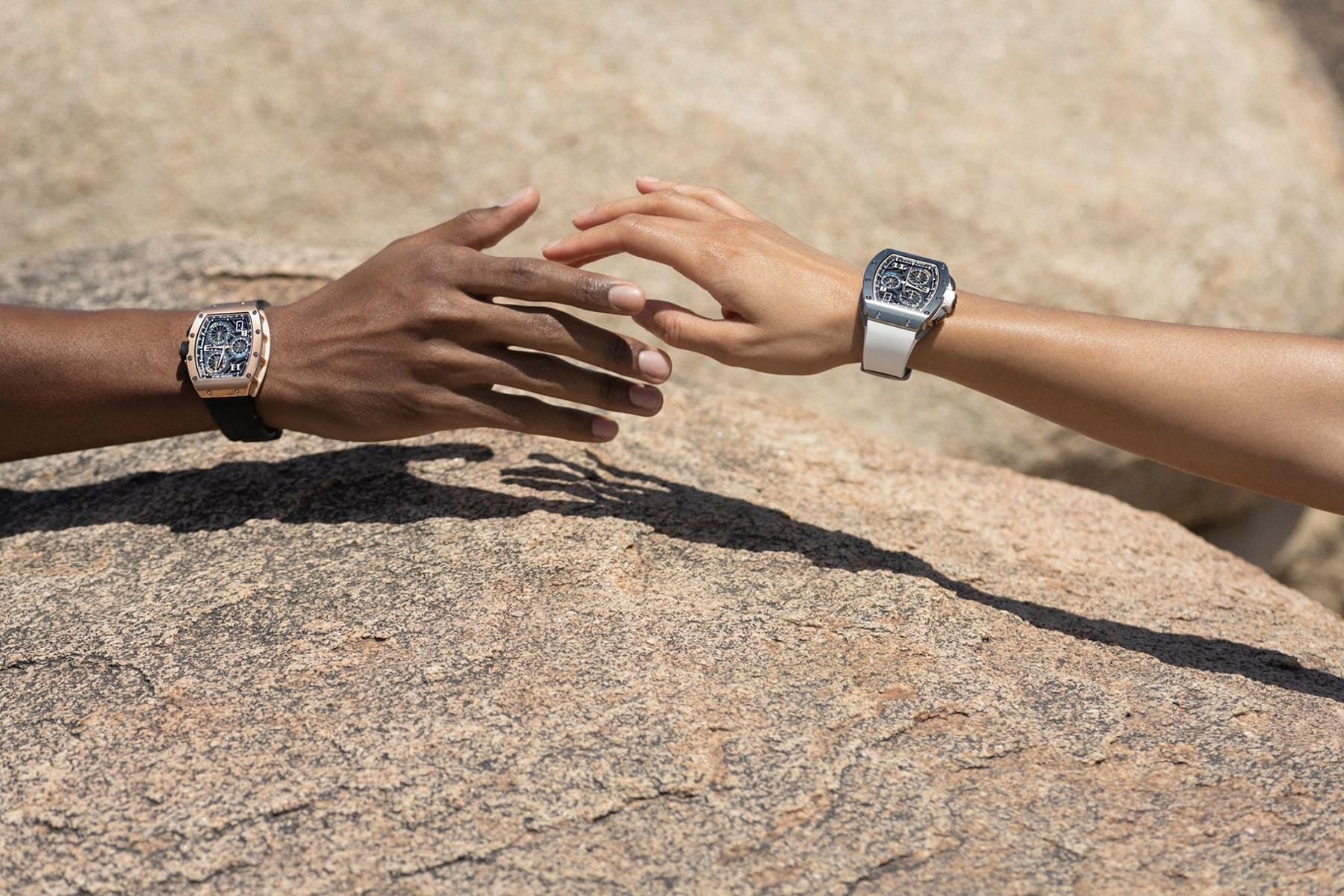 Described as having a "racing machine on the wrist", Richard Mille watches start at around $80,000 and can reach a several million-dollar price tag, with an average price of $500,000 to $800,000.
Even this video promo screams luxury.
Why are these watches so precious? It starts with details like the unique triple-decker sandwich-style tonneau (barrel-shaped) cases that must be fitted together to the 100th of a millimeter in order to prevent moisture or dust from entering, the highly detailed complications and movements that use technology similar to that of Formula cars, racing yachts, and bleeding-edge aerospace materials, and more details that all took years for the Richard Mille engineers to perfect.
In another interview, he said "I like to create paradox".
I like to go where people don't expect me to go", and nothing exemplifies paradox more than creating a lightweight luxury watch.
Indeed, Richard Mille is known for his timepieces inspired by the elegance and refinement of traditional men's pocket watches combined with the mechanical innovations of modern technology.
PATEK PHILIPPE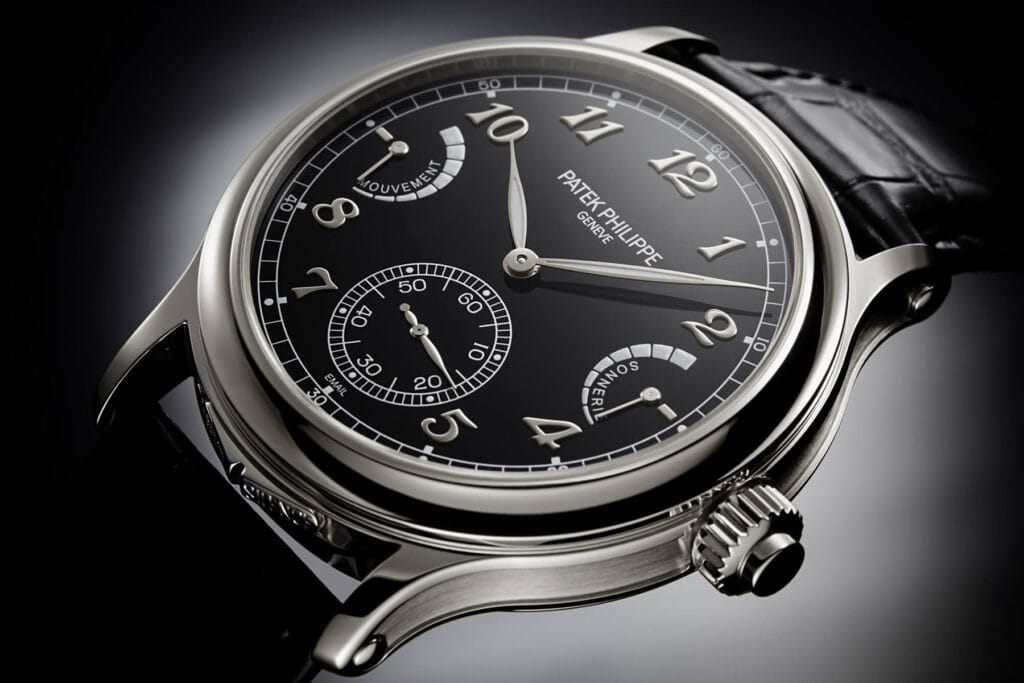 This Swiss luxury watch and clock manufacturer was founded in 1839, and remains one of the few family-owned Genevan luxury watch houses; Patek Philippe has been owned by the Stern family since 1932.
One of the world's oldest watchmakers to operate continuously without interruption, the house of Patek Phillippe has been producing movements for their watches as well as the watches themselves.
Always a leader in innovation and moving the watchmaking craft towards the future, Patek Phillippe manufactures their own movements in-house and the house was also part of the Centre Electronique Horologer which developed the first Swiss quartz movements and even produced one of the first prototypes for a digital mechanical watch in the 1950s.
Today, Patek Phillipe has produced some of the world's most complicated and valuable watches; various models start at $70,000 and the prices can go into the millions for limited editions and custom timepieces.
Moreover, Patek Phillippe cemented their permanent place in the watchmaking pantheon by popularizing many mechanical elements that are still in use today, such as the perpetual calendar, split-seconds hand, chronograph, and minute repeater.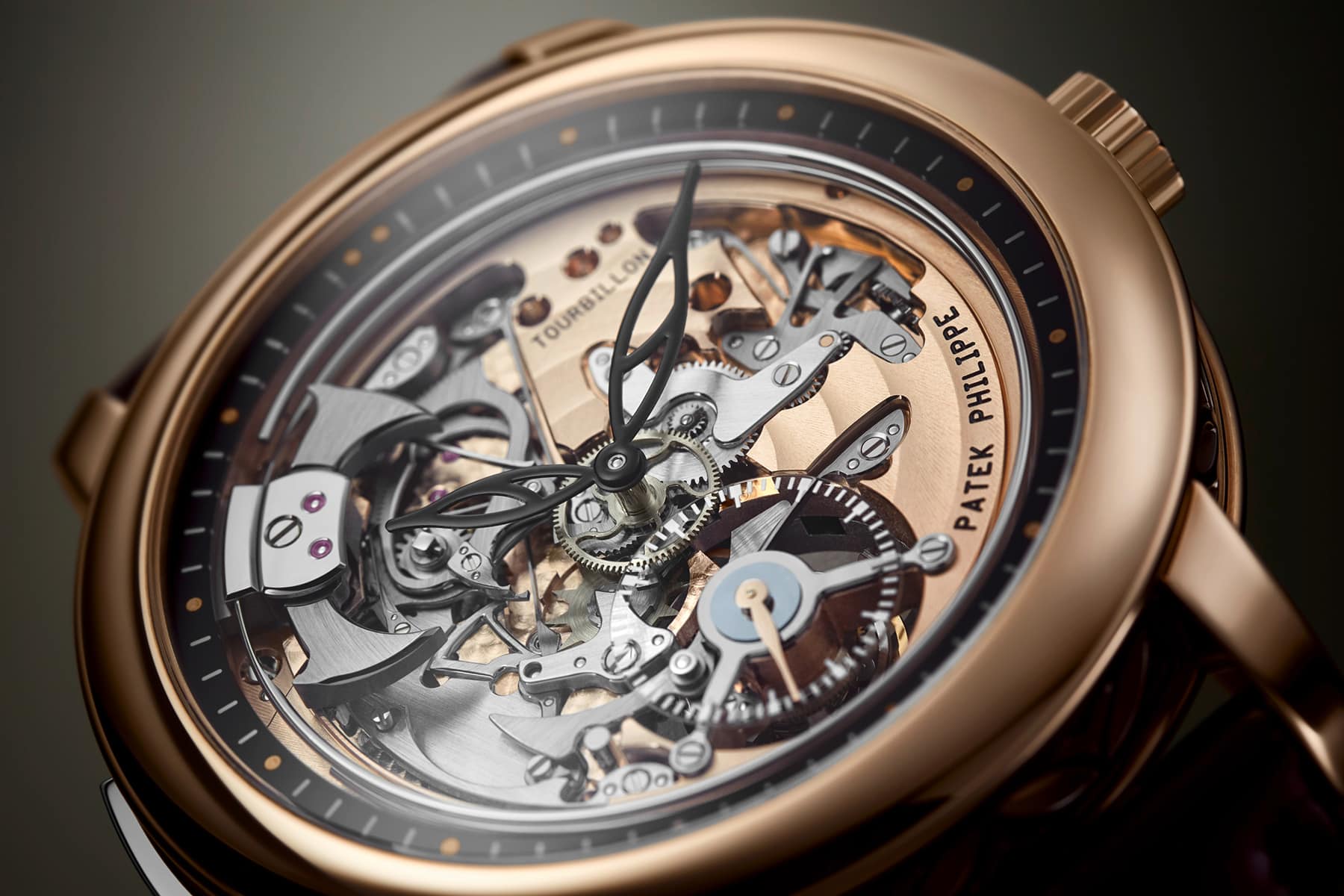 Patek Phillippe also holds over 100 patents and has invented over 20 basic calibers.
The company has also created its own seal – the Patek Phillippe seal – that requires a precision of +3/-2 for diameters 20 mm or greater or +5/-4 for diameters less than 20mm, surpassing the previous industry standard of the Geneva Seal.
Even the most basic Patek Phillippe watches can take up to ten months to produce, and the amount of time and effort involved in creating these spectacular timepieces only increases from there, with the most complicated designs requiring up to 2.5 years to create.
What's more, out of the top ten most expensive watches ever sold at auction, seven were by Patek Phillippe.
The label has been worn by notable individuals than can be named, including Queen Victoria, Leo Tolstoy, Marie Curie, Pablo Picasso, John F. Kennedy, Pyotr Tchaikovsky, and many more.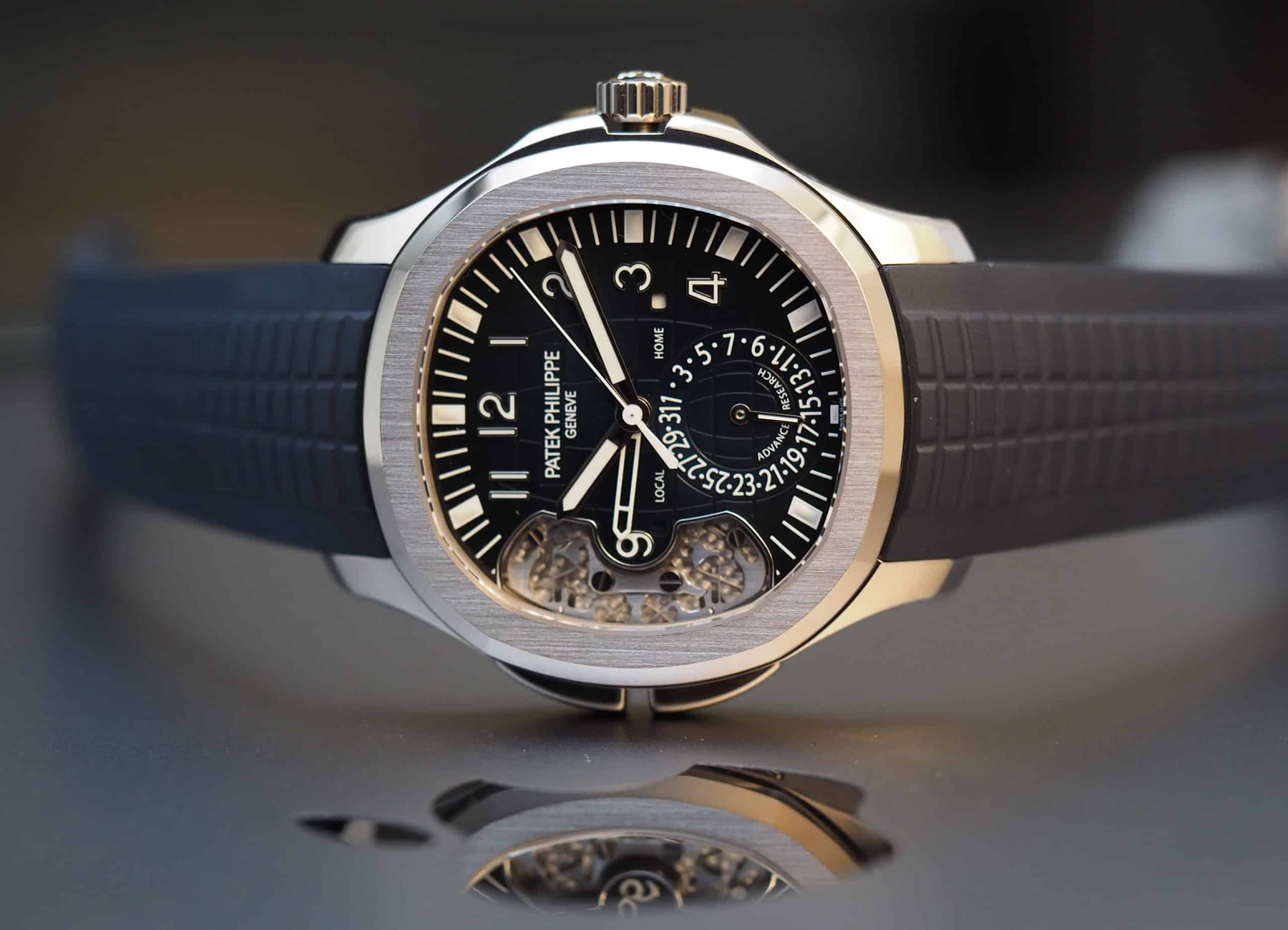 Accordingly, Patek Phillippe watches make for wonderful heirlooms, since the brand's timepieces hold their value and even tend to be worth more as they age and limited-edition styles are discontinued.
The company's most recent slogan was introduced as part of the Generations campaign in 1996; fittingly, it's "You never actually own a Patek Phillippe. You merely look after it for the next generation."
In 2001, the Patek Phillippe museum opened in Geneva, allowing visitors to explore the intricacies of the world of this legendary watchmaking house.
The Stern family also reinstituted the Patek Phillippe Magazine in 1996, a biannual publication for watch aficionados that has received contributions from a broad swath of writers, including Nobel prize winners and best-selling authors.
AUDEMARS PIGUET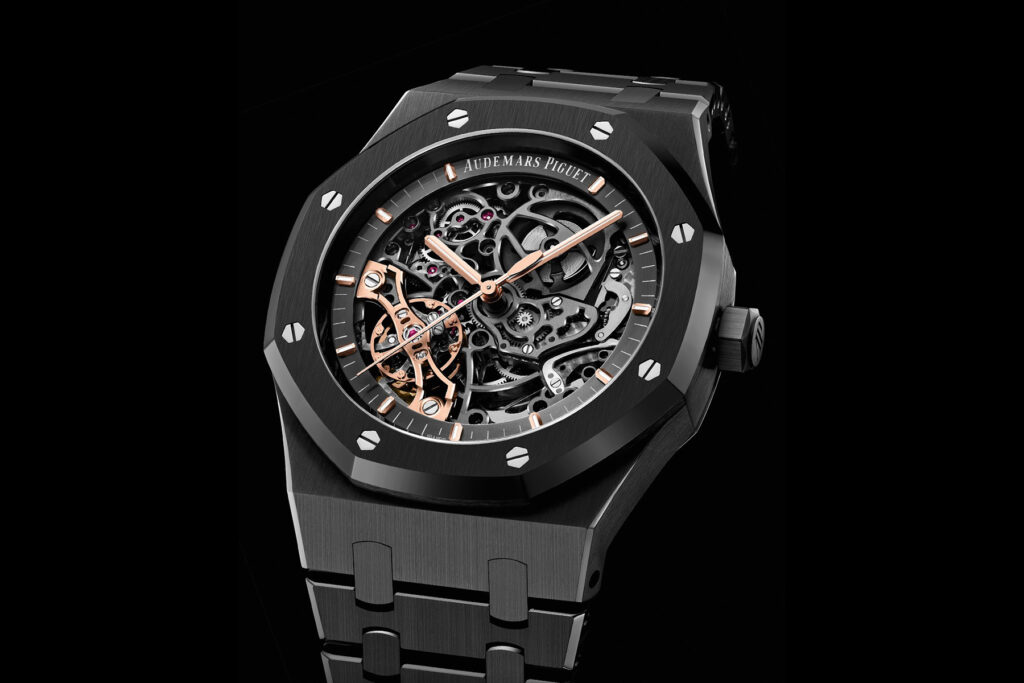 This family-owned Swiss watch brand was launched in 1875, and has been creating unique timepieces using the highest quality materials ever since.
Located in Le Brassus Switzerland, some of Audemars Piguet's early achievements include creating the first minute-repeating movement for wristwatches in 1892, the first jumping hour wrist watch in 1921, and the skeleton watch in 1934.
The brand continues to manufacture some of the thinnest watches in the world including the 2019 release of the world's thinnest automatic perpetual calendar watch.
In 1972, the Audemars Piguet Royal Oak wrist watch set new trends with its sporty and edgy design that has continued to be copied by watchmakers and fashion brands today.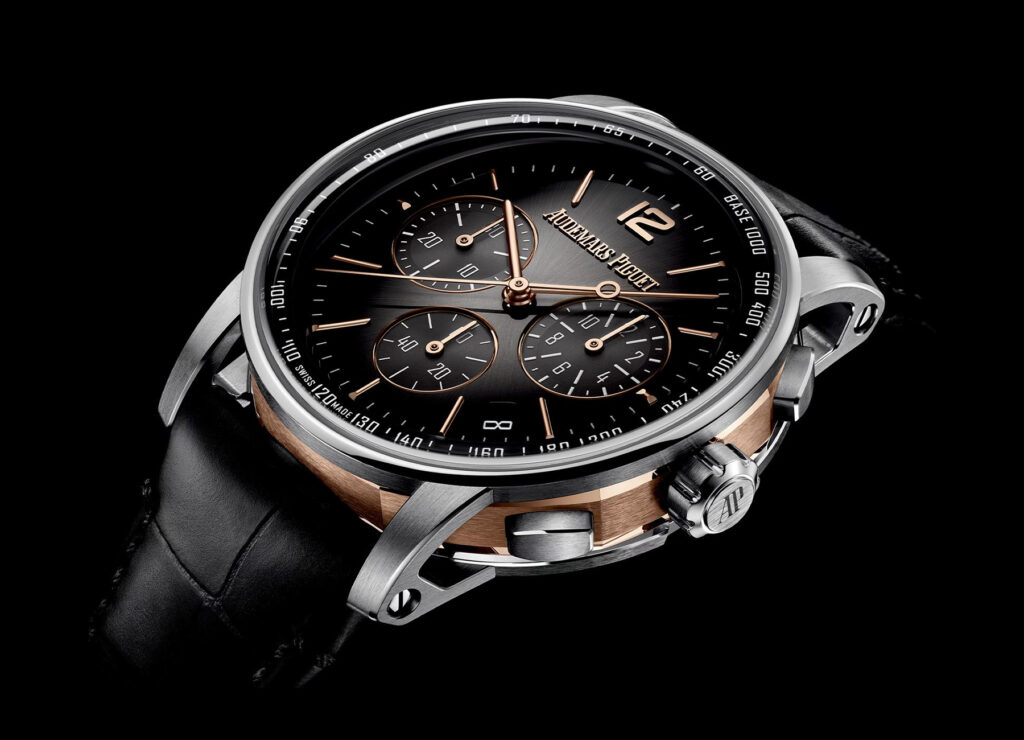 The 1986 Calibre Tourbillon ultra-thin wristwatch is another highly coveted standout design from this historic Swiss house, along with the three-dimensional off-centered Millenary collection and the more traditional Jules Audemars collection.
Today, the company is led by the fourth generation of the Audemars family, and produces around 40,000 watches annually.
The brand is popular with celebrities and royalty alike, counting Lebron James, Lionel Messi, Serena Williams, Jay-Z, and members of various Middle Eastern and European royalty as fans and ambassadors.
Curious on how to pronounce Audemars Piguet?
There's a video for that.
VACHERON CONSTANTIN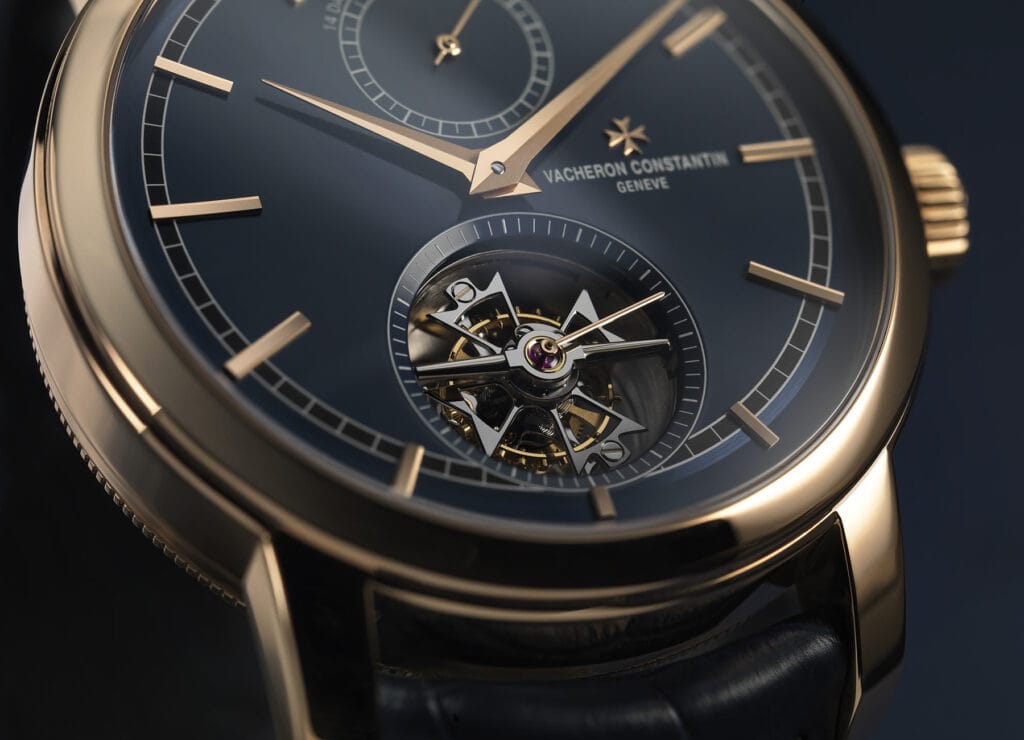 Founded in 1755, Vacheron Constantin is one of the oldest high-end luxury watchmakers in the world and the label produces only 20,000 pieces annually in their factories in the Canton de Geneva and Vallée de Joux in the Swiss Jura mountains.
The company's headquarters are located in Plan-les-Ouates, Geneva in an architecturally significant building designed by Bernard Tschumi.
The bold, art deco-style designs have attracted attention from the world's elite collectors with its highly regarded complications; in fact, the brand created the first watch complication in 1790.
Vacheron Constantin has produced one of the most expensive watches ever sold at auction, No. 402833, a pocket watch previously owned by King Fuad I of Egypt that sold for $2.77 million in 2005.
The Swiss house is also responsible for Reference 57260, a pocket watch that currently holds the world record for the most complicated mechanical watch ever crafted with its 57 horological complications.
Vacheron Constantin's motto, "Faire mieux si possible, ce qui est toujours possible" or in English – "Do better if possible, and that is always possible," was first used in 1819, and continues to this day.
Some of their most popular lines include the Overseas wristwatches, the Patrimony wristwatches, the Métiers d'Art 'Les Masques, and the Tour de I'lle 250th anniversary edition.
LANGE & SÖHNE
Founded in 1845 by Ferdinand Adolph Lange in Glashütte, Germany, Lange & Söhne watches have a different style and type of movement that is unlike that of any other Swiss watchmaker.
Rather, their styles are distinctively "Glashütte" and closer to traditional British designs as opposed to Swiss styles.
The current lines include Lange 1, Zeitwerk, Saxonia, 1815, Richard Lange, and Odysseus.
The movements in these watches are designed, developed, and assembled in the Lange & Söhne factories with no outsourcing.
The name Lange & Söhne is a trademark of Lange Uhren GmbH (currently a subsidiary of the Swiss Richemont Group), which is a German manufacturer of several luxury and prestige watch labels founded by Walter Lange, the great-grandson of the original founder.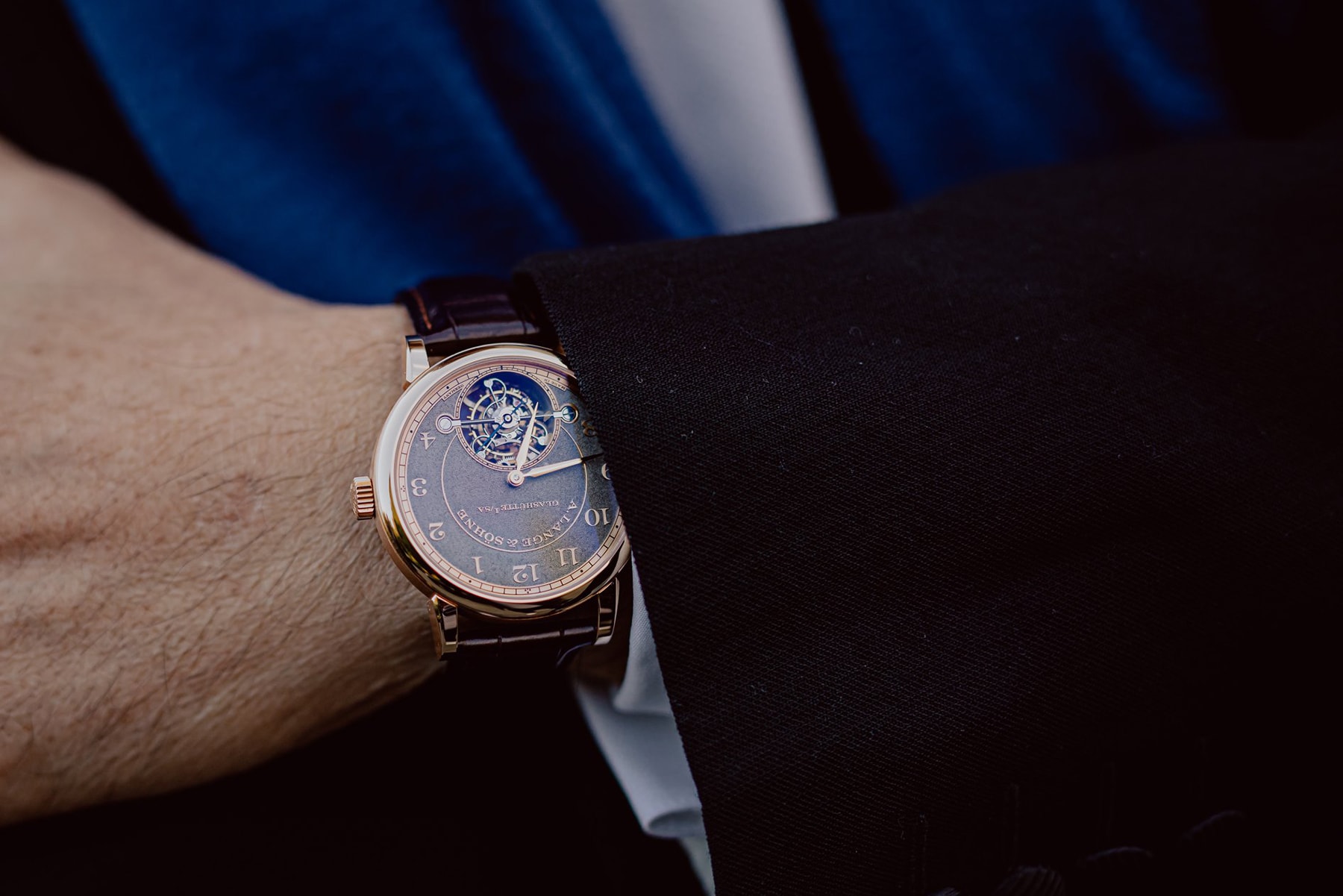 Lange & Söhne watches have long been popular with royalty and timepiece connoisseurs, including German Emperor Wilhelm II, Ottoman Emperor Abdul Hamid II, and Alexander II of Russia.
Lange & Söhne only manufactures around 5,000 watches annually and the company has two mottos – Walter Lange's personal mantra of "Never Stand Still" and the company slogan "State of the Art Tradition."
The company's watches mostly include mechanical movements with the exception of the Odysseus model and several special editions that use quartz movements; several watches are time-only and either manually wound or automatic but the label is also known for complicated watches featuring perpetual calendars, chronographs, and split-second chronographs.
JAEGER-LECOULTRE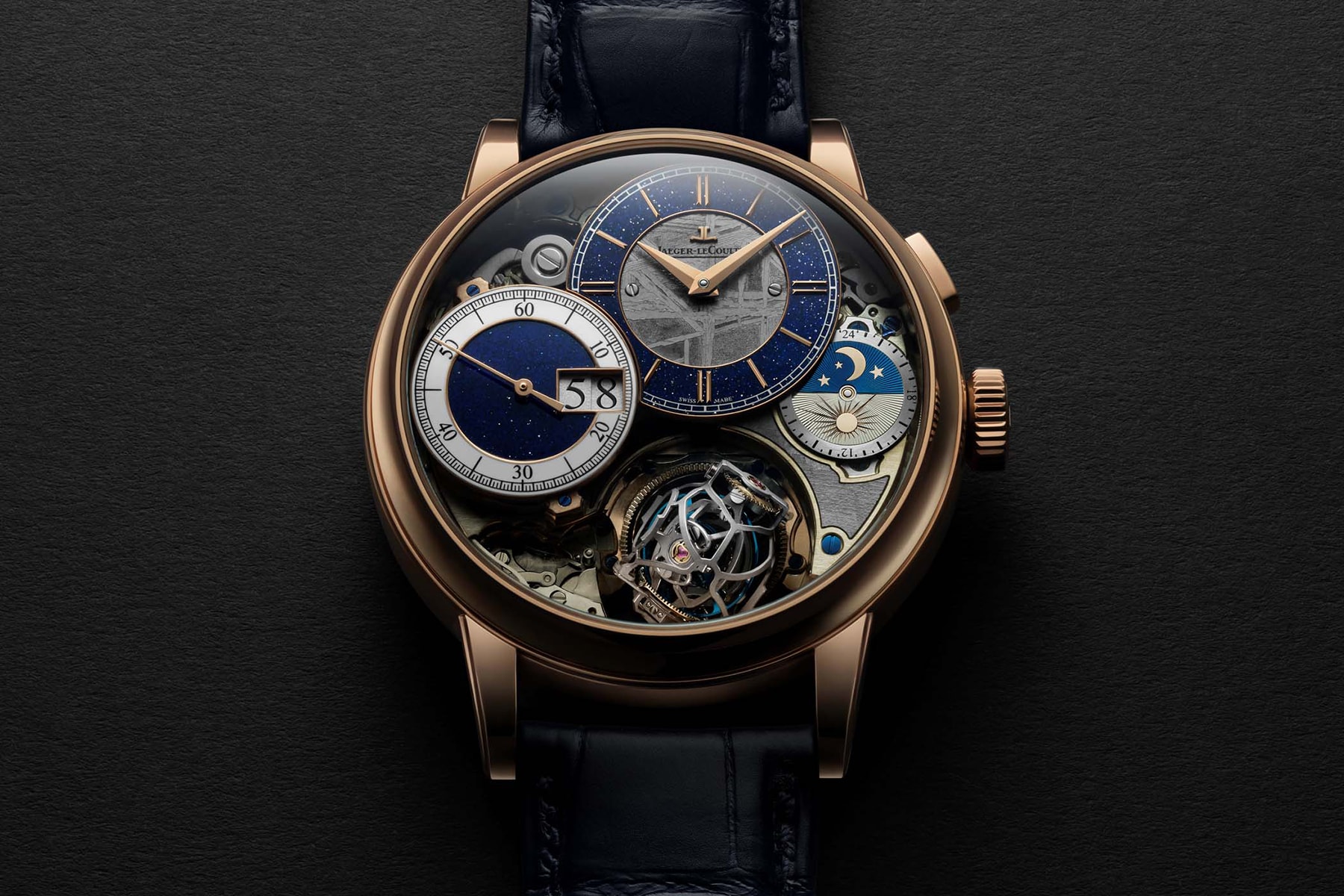 Founded in 1833 and considered to be one of the top brands of the Swiss Richemont Group, Jaeger-LeCoultre is a high-end Swiss watch brand that is known for innovative designs and high complications.
The house's storied history and spectacularly intricate designs have long made it a favorite amongst fashion cognoscenti and watch collectors alike.
Even their video reel looks and sounds like a Christopher Nolan movie.
With over 100 patents and inventions and over 1,000 watch movements to its name, Jaeger-LeCoultre is known for designing the world's smallest watch movement, a clock with a near-perpetual movement in the Atmos clock, a device that can measure microns – the Millionomètre, and one of the world's most complicated watches, the Grande Complication.
The current Jaeger-LeCoultre lines include the Reverso, the Duoplan, the Joaillerie 101, the Atmos, the Futurematic, the Memovox, the Geophysic, and the aforementioned Grande Complication.
Jaeger-LeCoultre watches are popular with royalty, world leaders, and celebrities, including Bill Clinton, Queen Elizabeth II, Leonardo DiCaprio, and more along with historical figures like Charlie Chaplin and Amelia Earhart.
ROLEX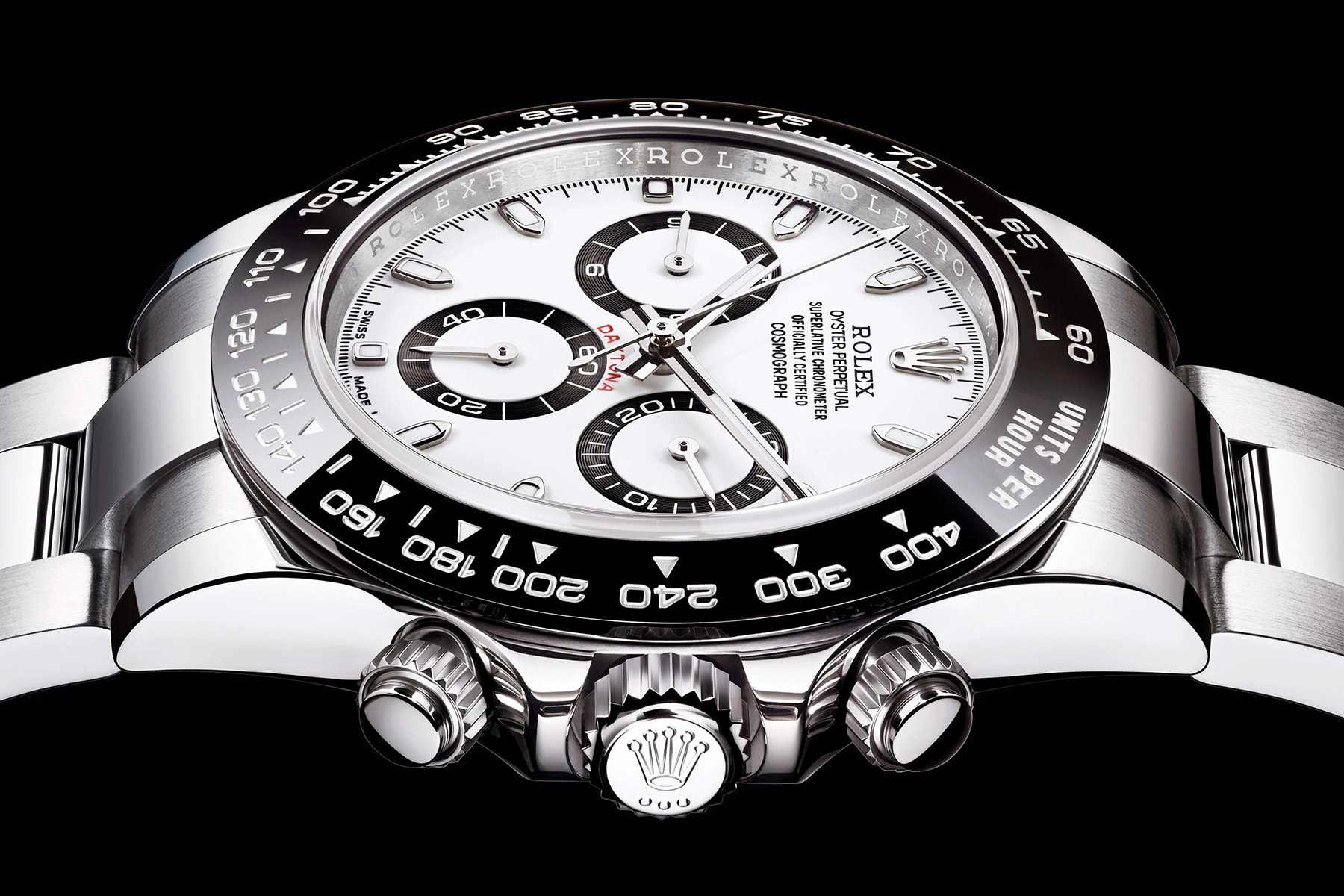 Founded in 1905, Rolex is easily the most recognized Swiss watch brand around the world.
Rolex produces over 2,500 watches a day, and the name is associated with wealth, success, and panache.
This is no small part due to Rolex watches being the timepiece of choice for James Bond; the label also frequently gets referred to in hip hop as one of the ultimate status symbols and a sign that the wearer has definitely made it.
Another reason that Rolex watches have become so widely popular and well known is their ability to retain and even increase their value over time. According to Forbes, Rolex is the 71st most valuable brand in the world and out of the top ten most expensive watches ever sold at auction, three of them are Rolexes. Rolex is also the largest manufacturer of Swiss-made chronometers in the world.

Some of the more notable Rolex lines include the Oyster Perpetual, the Air-King, and the various professional collections designed for adventure sports and activities like deep-sea diving, caving, aviation, polar exploration, and mountain climbing.
Rolex sponsors sporting events including various tennis tournaments like Wimbleton and the U.S. Open, golf tournaments including two of the four PGA majors, yacht regattas and sailing races, and automobile racing events like the 24 hours of Daytona.
With the motto "A crown for every achievement", it's no wonder that Rolex is popular with the elite including Justin Theroux, Rihanna, David Beckham, Roger Federer, and Jacques Picard; Rolex watches have appeared in a number of movies, television shows, and books and are mentioned in many popular songs, particularly hip-hop and rap.
BREGUET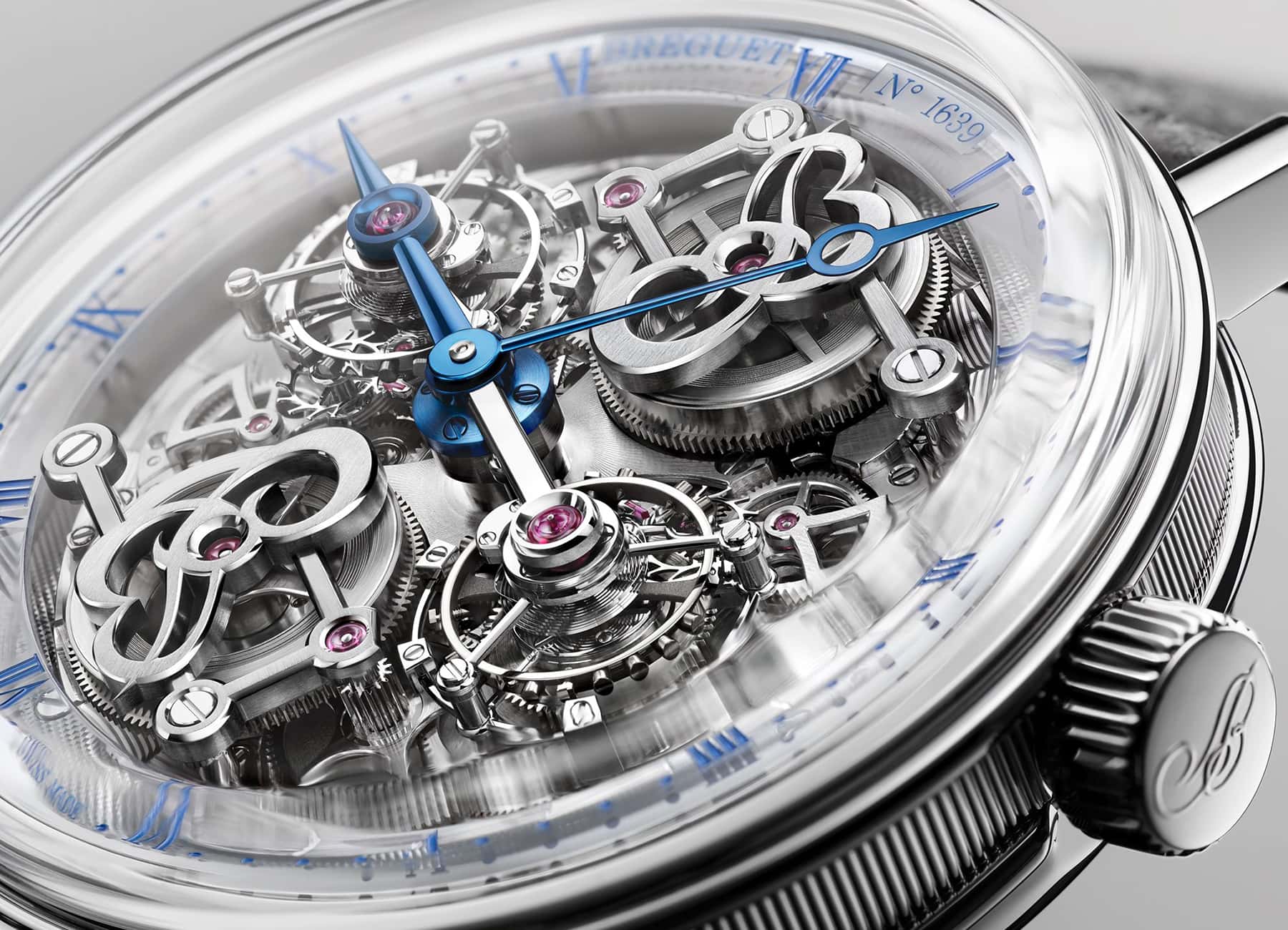 Breguet was founded in 1775, and has a long history of creating complicated wrist watches, pocket watches, and clocks, perhaps most notably Marie Antoinette's pocket watch which is still regarded as one of the house's most complicated creations to date.
The house is located in L'Abbaye, Switzerland, and is credited with inventing the tourbillon as well the world's first self-winding watch, and perhaps most notably, the very first wrist watch.
Breguet counts royalty and many other luminaries amongst their patrons, including Napoleon Bonaparte, Sir Winston Churchill, and Ettore Bugatti.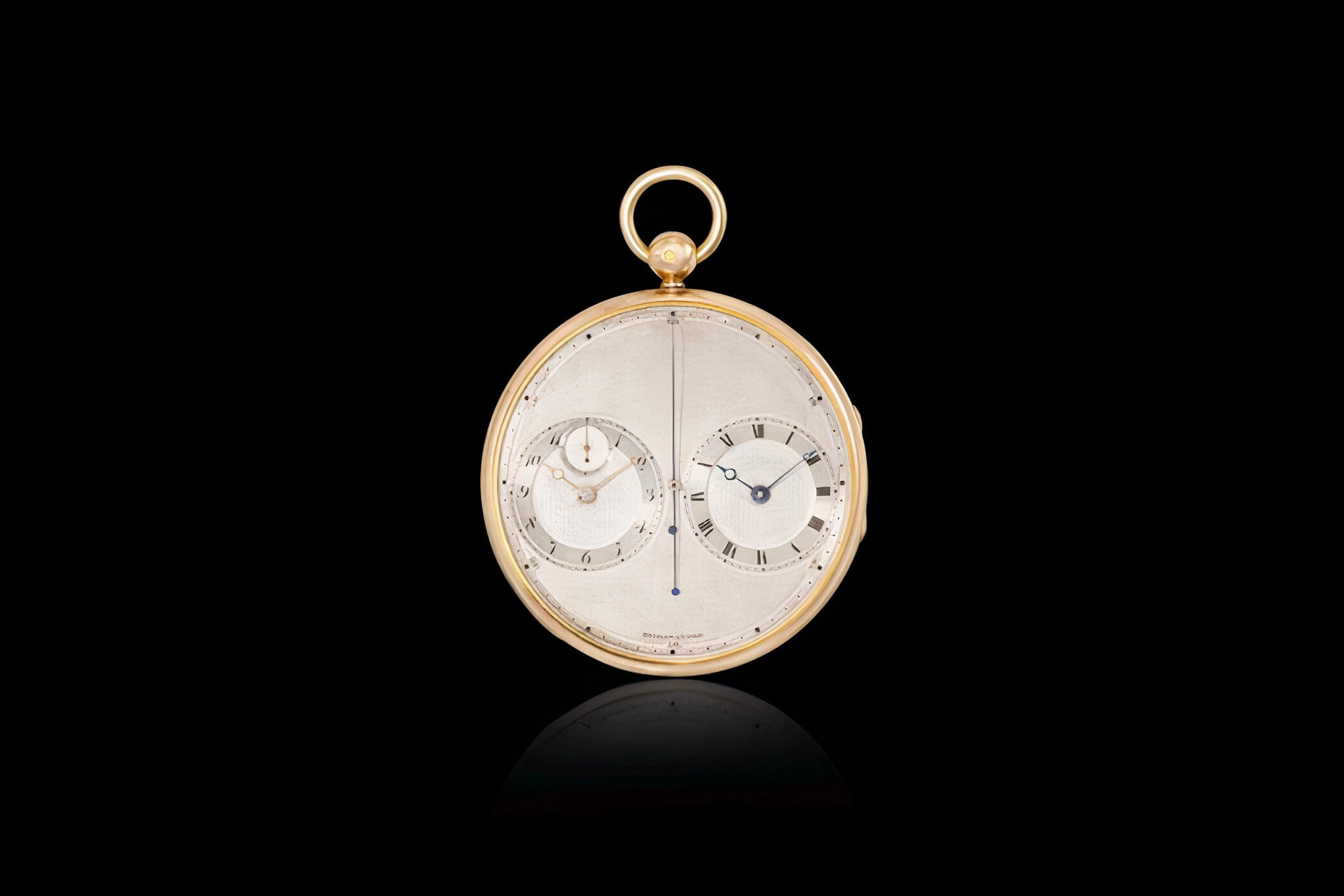 The house has also created some of the most expensive timepieces ever sold at auction, such as the Breguet & Fils Paris No. 2667 pocket watch which went for $4.69 million and the Breguet Sympathique Clock No.128 & 5009 (Duc d'Orléans Breguet Sympathique) clock which sold for $6.8 million.
Interested in a $40,000 unboxing video?
Here it is.
With a company motto of "Every woman is a queen" that was introduced with the lady's Reine de Naples collection, Breguet watches are characterized by their coin-edge cases, guilloché dials and blue pomme hands (known as Breguet hands).
The house also manufactures jewelry, cufflinks, and writing instruments.
BLANCPAIN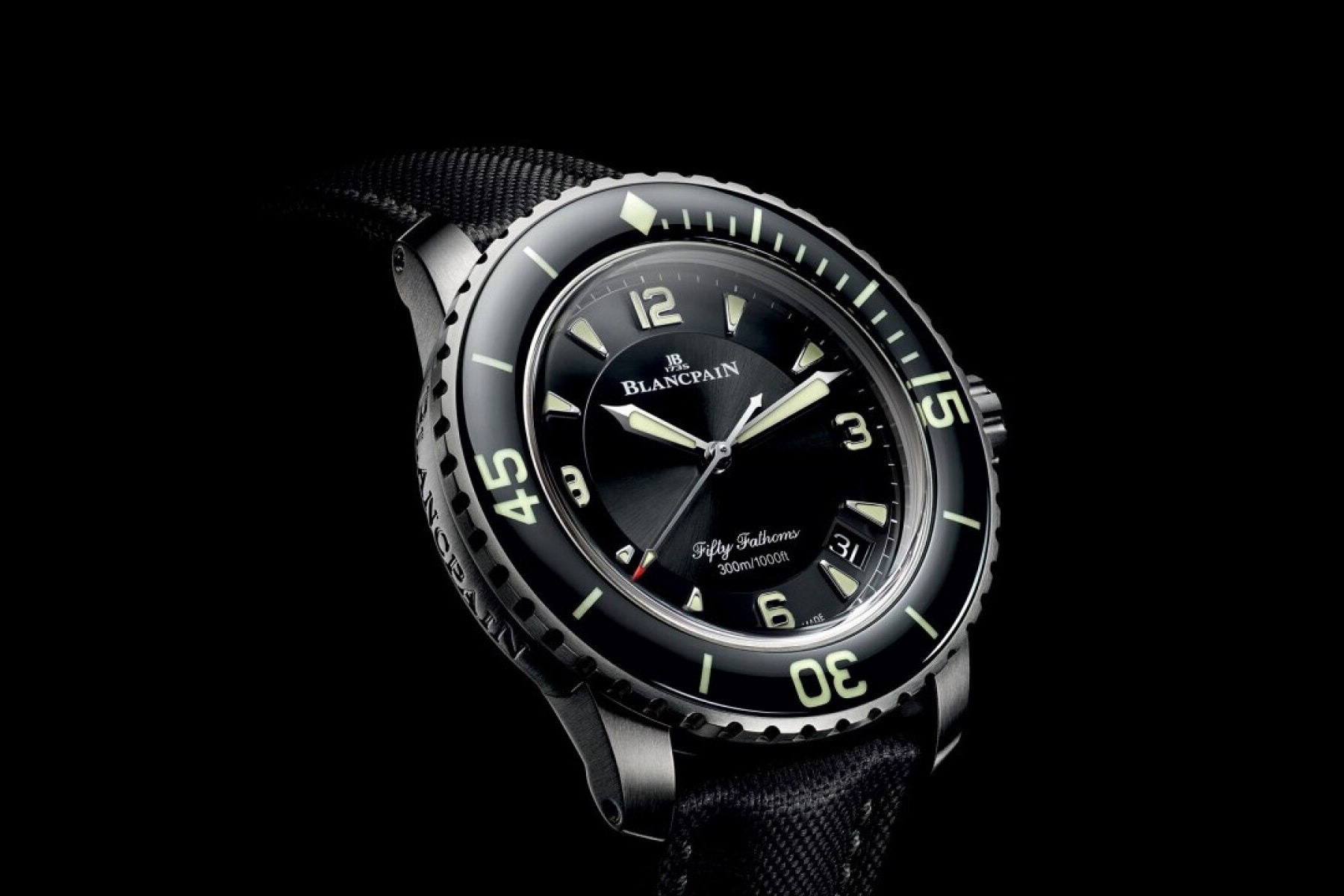 Blancpain is the oldest surviving watchmaker in the world; launched in 1735, the house is a top tier Swiss watchmaker that has created countless complications and remains faithful to its history of innovation and expertise.
Perhaps best known for their Fifty Fathoms diving watch which was released in 1953 and the 1735 Grande Complication watch from 1991, Blancpain also created the first automatic wristwatch.
One of the company's mottos is "Blancpain has never made a quartz watch and never will"; the manufacturer has remained true to form on this point since their inception.
Blancpain also has never made a watch with a digital display and their timepieces are incredibly exclusive with fewer than thirty produced per day.
Have 28 minutes to spare?
This is a fantastic video narrated by Peter Coyote on the rich history and legacy of Blancpain.
ROGER DUBUIS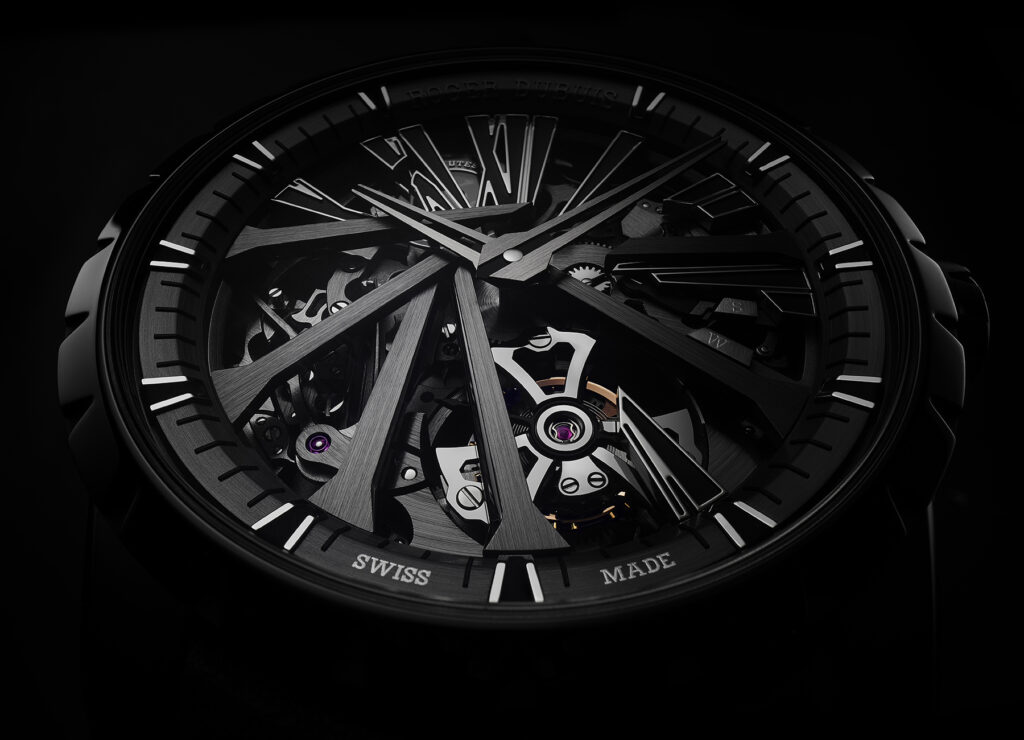 Founded in 1995, the Swiss watch maker produces between 5,000 and 5,500 watches a year.
Roger Dubuis timepieces are known for their unique, nonconforming aesthetics.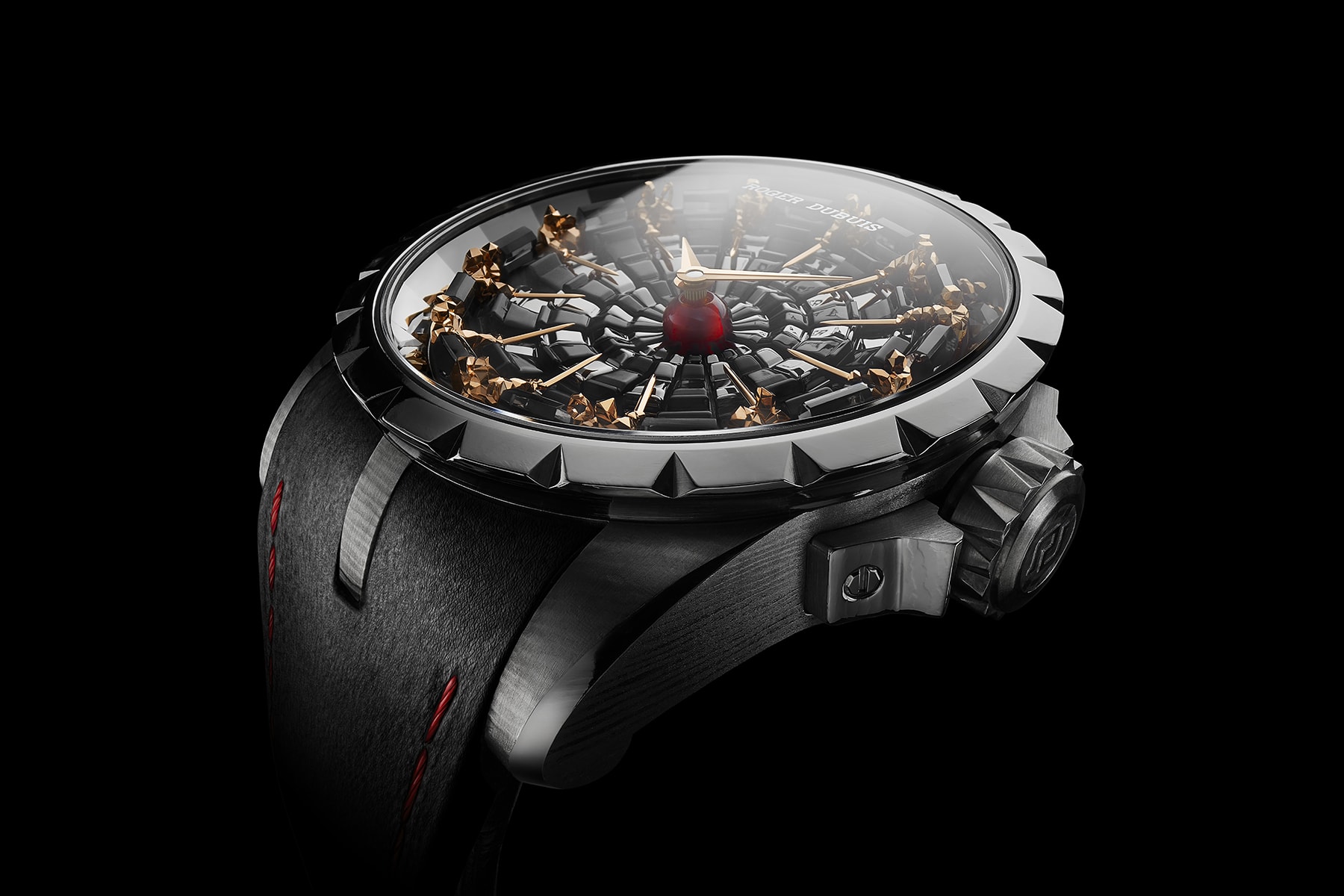 The Roger Dubuis label includes motorsport or racing watch collaborations with Lamborghini, Squadra Corse, and Pirelli inlaid with materials from racing tires in addition to the popular Excalibur collection with its double tourbillon skeleton movement.
All the calibres and many of the several hundred components that make up each timepiece are produced in-house in the factories in Geneva, Switzerland.
The £200,000 Lamborghini for your wrist.
Most Expensive Swiss Watch Brands
Ulysse Nardin Hannibal Minute Repeater Tourbillon – 163,800 CHf
Audemars Piguet Royal Oak Grande Complication – 315,000 CHf
Rolex Paul Newman Ref. 6264 'John Player Special' – 1,215,000 GBP
Franck Muller Aeternitas Mega 4 – $2.7 million
Patek Philippe 5004T – 2,950,000 Euros
Patek Philippe Ref 1518 In Steel – 11,002,000 CHf
Louis Moinet Meteoris Collection – $4.6 million
Paul Newman Rolex Daytona – $13.5 million
Patek Philippe Henry Graves Jr.'s Supercomplication watch for $24 million in 2014
Patek Philippe Grandmaster Chime – $31 Million
Highest valued Breguet: Marie-Antoinette Grande Complication Pocket Watch $30 million
Most expensive Patek Philippe sold: Patek Philippe Grandmaster Chime for $31 million in 2019
Most expensive Audemars Piguet sold: Tourbillon Openworked Only Watch Edition for $1,000,000 CHf in 2019
Most expensive Vacheron Constantin: Kalista $11 million (estimated worth)
Most expensive F.P. Journe sold: Astronomic Blue for 1.8 million CHf in 2019
Most expensive TAG Heuer sold: Steve McQueen's Heuer for $799,500 in 2012
Most expensive A. Lange & Söhne sold: 1815 Homage to Walter Lange in stainless steel for $852,000 in 2018
Most expensive Jaeger-LeCoultre sold: JLC Hybris Mechanica Grande Sonnerie for $2.5 million
Most expensive Rolex sold: Paul Newman's Daytona auctioned for $17.7 million in 2017
Most expensive Hublot sold: Hublot Big Bang for $5 million in 2012
Most expensive Chopard sold: Chopard 210 Karat for $26 million in 2014
Most expensive Girard-Perregaux sold: Gold Bridge Tourbillon for 1,360,000 HKD in 2016
A 1944 stainless steel, water-resistant perpetual calendar Patek Philippe wristwatch sold for $2.26 million to a private Swiss museum at Christie's in November 2007.
Most expensive Blancpain sold: Le Brassus Tourbillon Carrousel for $3.85 million
Most expensive Cartier watch sold: Cartier Phoenix Décor Secret Watch for $2.76 million
Most expensive Ulysse Nardin watch sold: The Ulysse Nardin Royal Blue Tourbillon has been known to sell for as much as $1.25 million
Most expensive Panerai watch sold: 1955 Luminor for $478,000 in 2014
Most expensive Piaget watch: Emperador Temple Watch for $3.3 million
Most expensive Omega watch sold at auction: Elvis Presley for $1.8 million in 2018
Most expensive IWC Schaffhausen watch: Siderale Scafusia for $750,000
Best Watch Brands for Men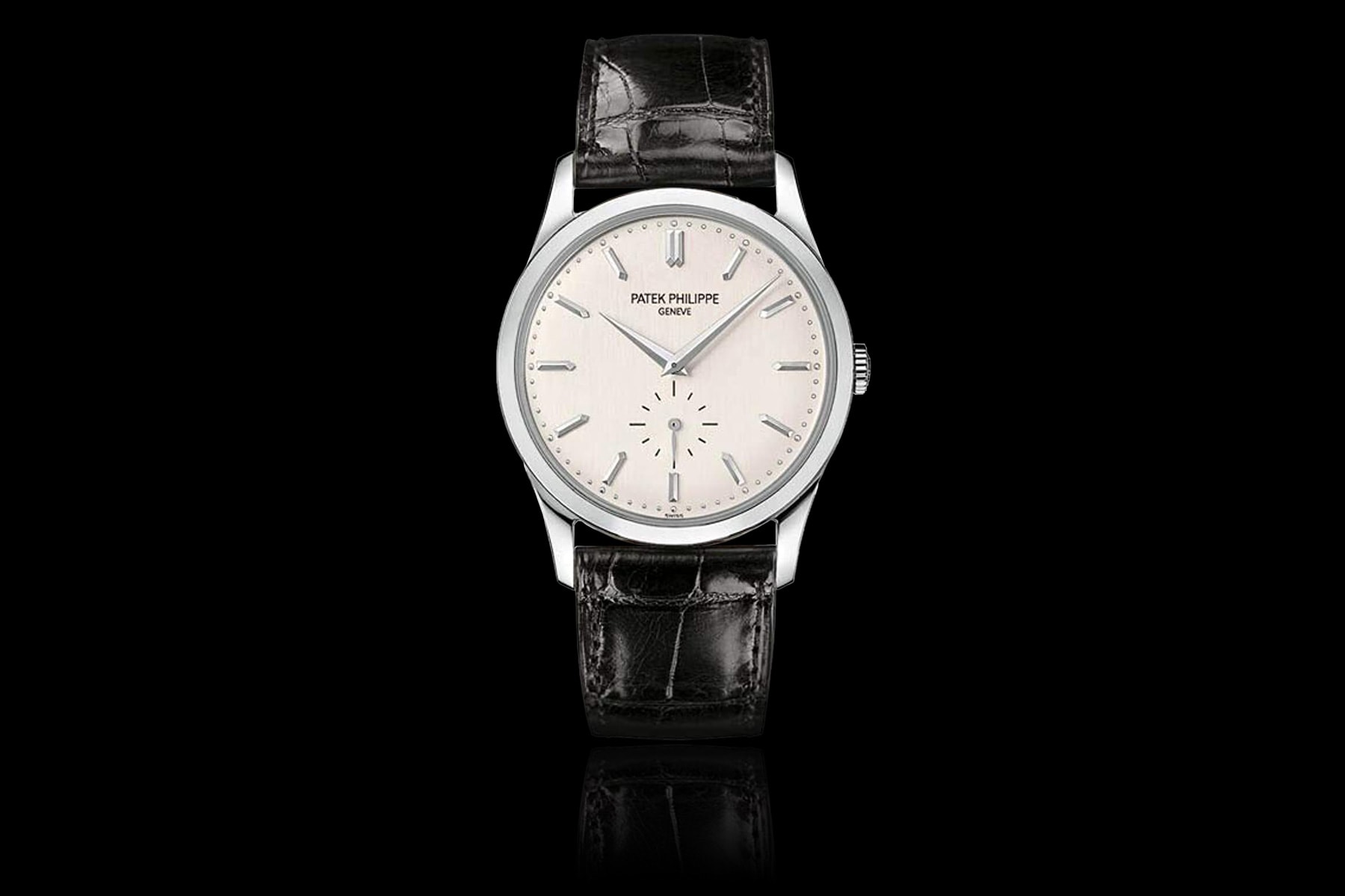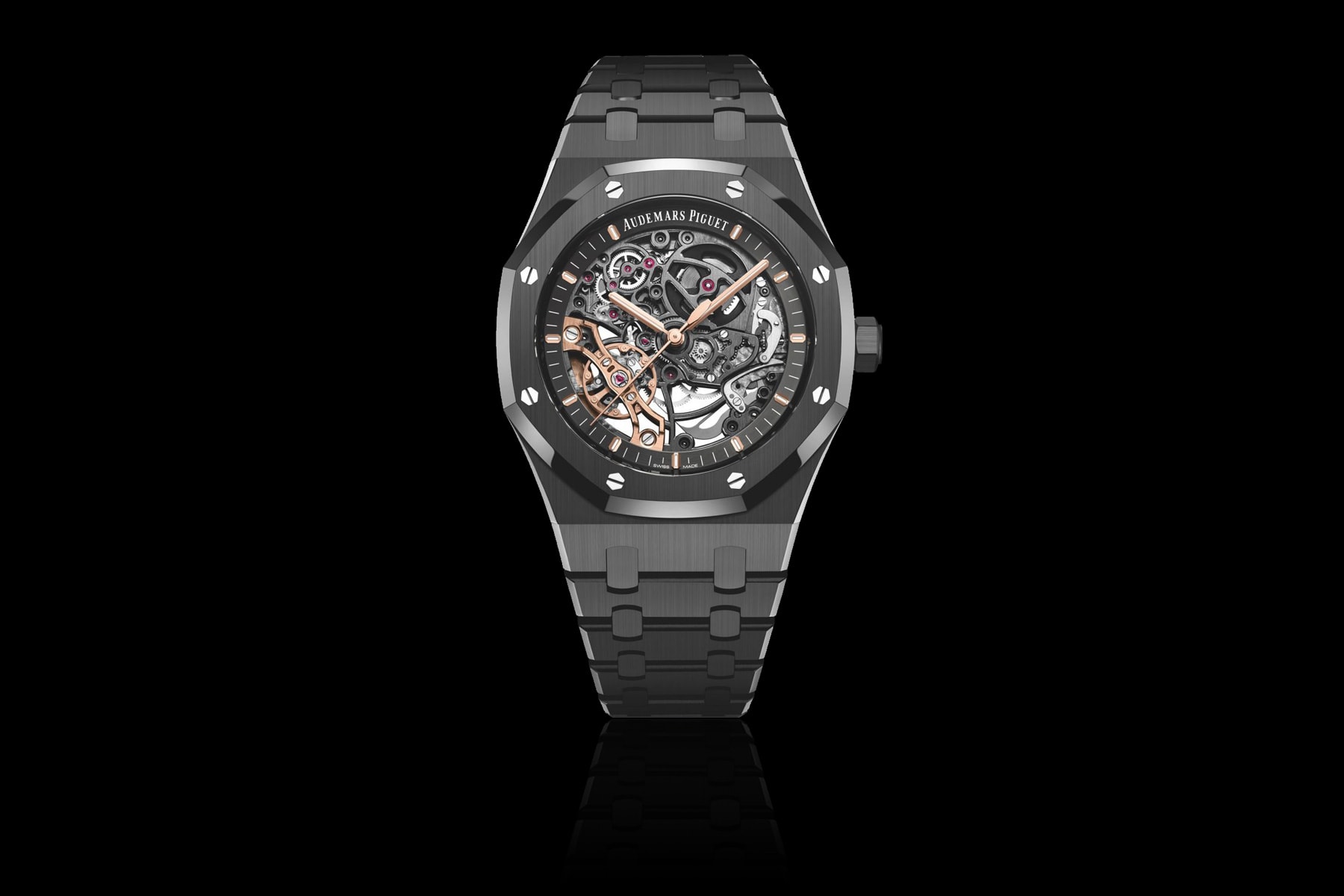 Audemars Piguet Royal Oak Double Balance Wheel Openworked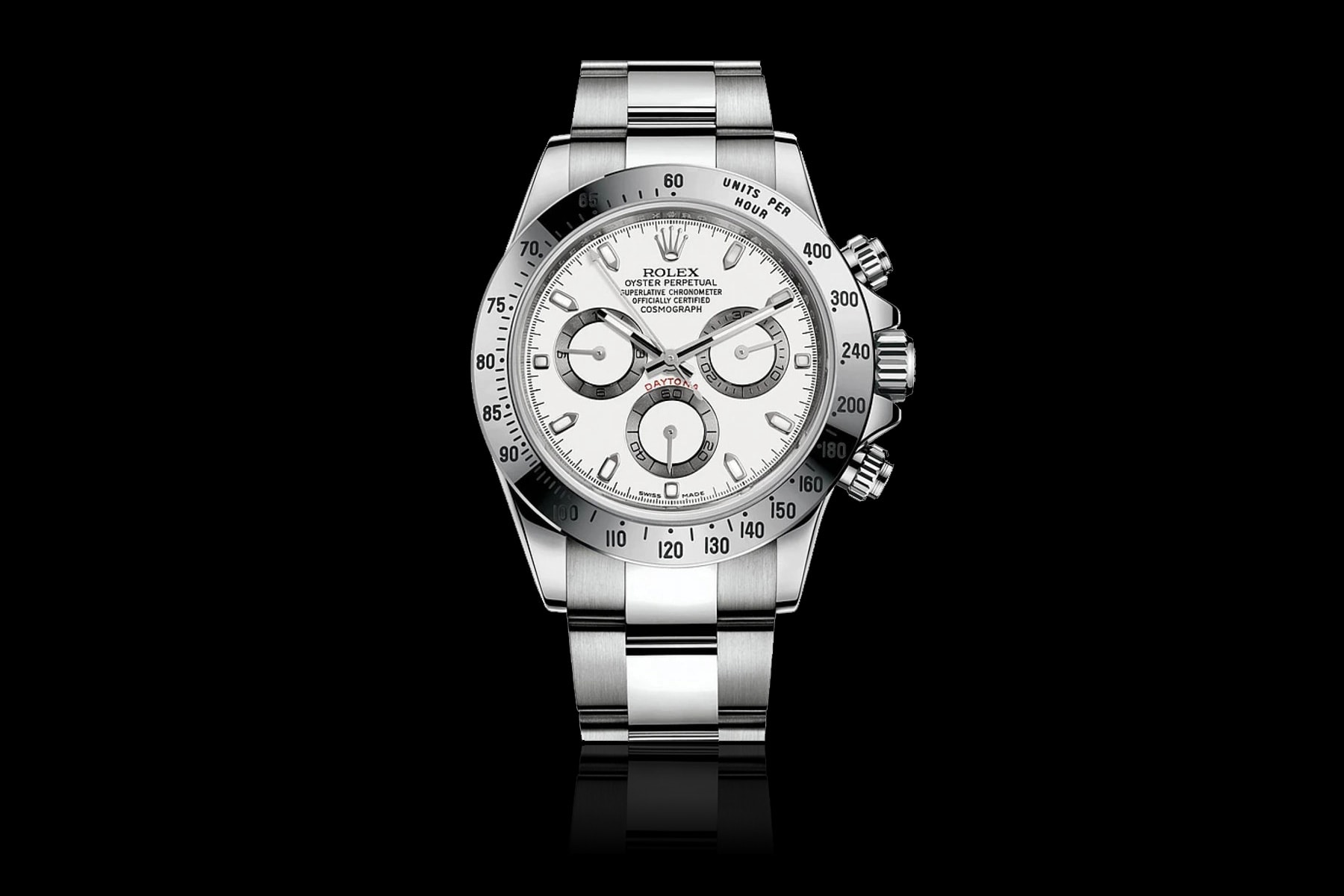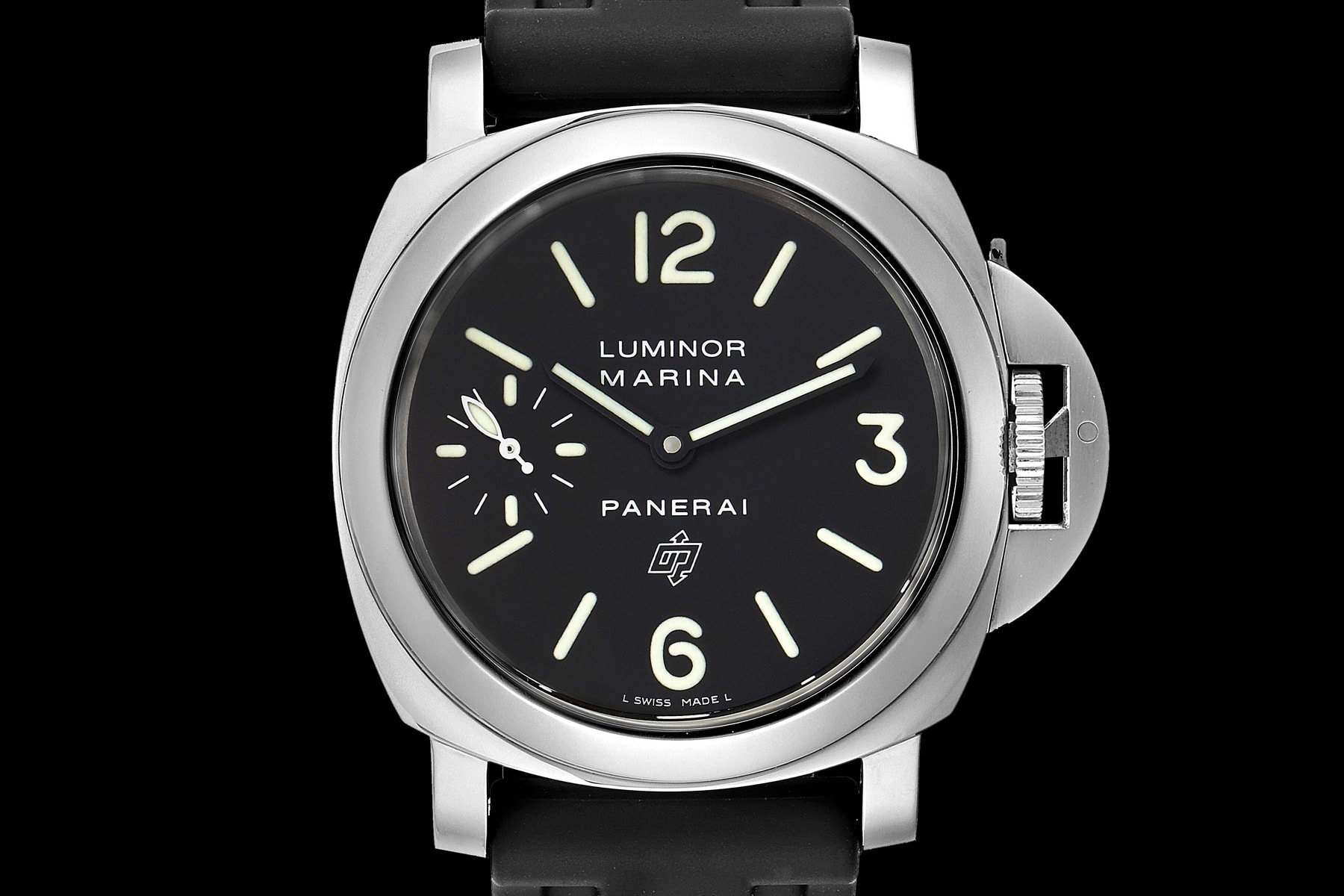 Best Watch Brands for Women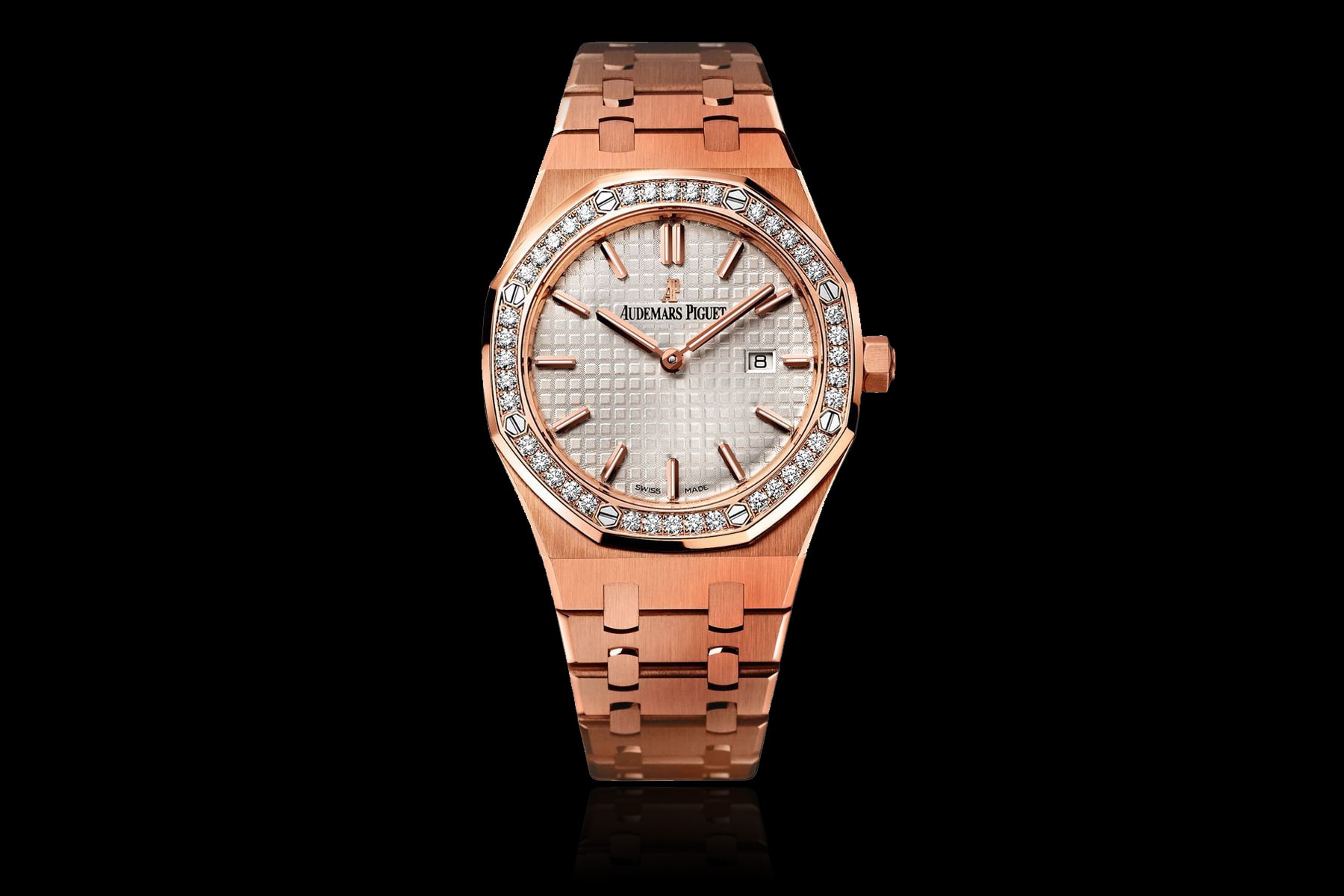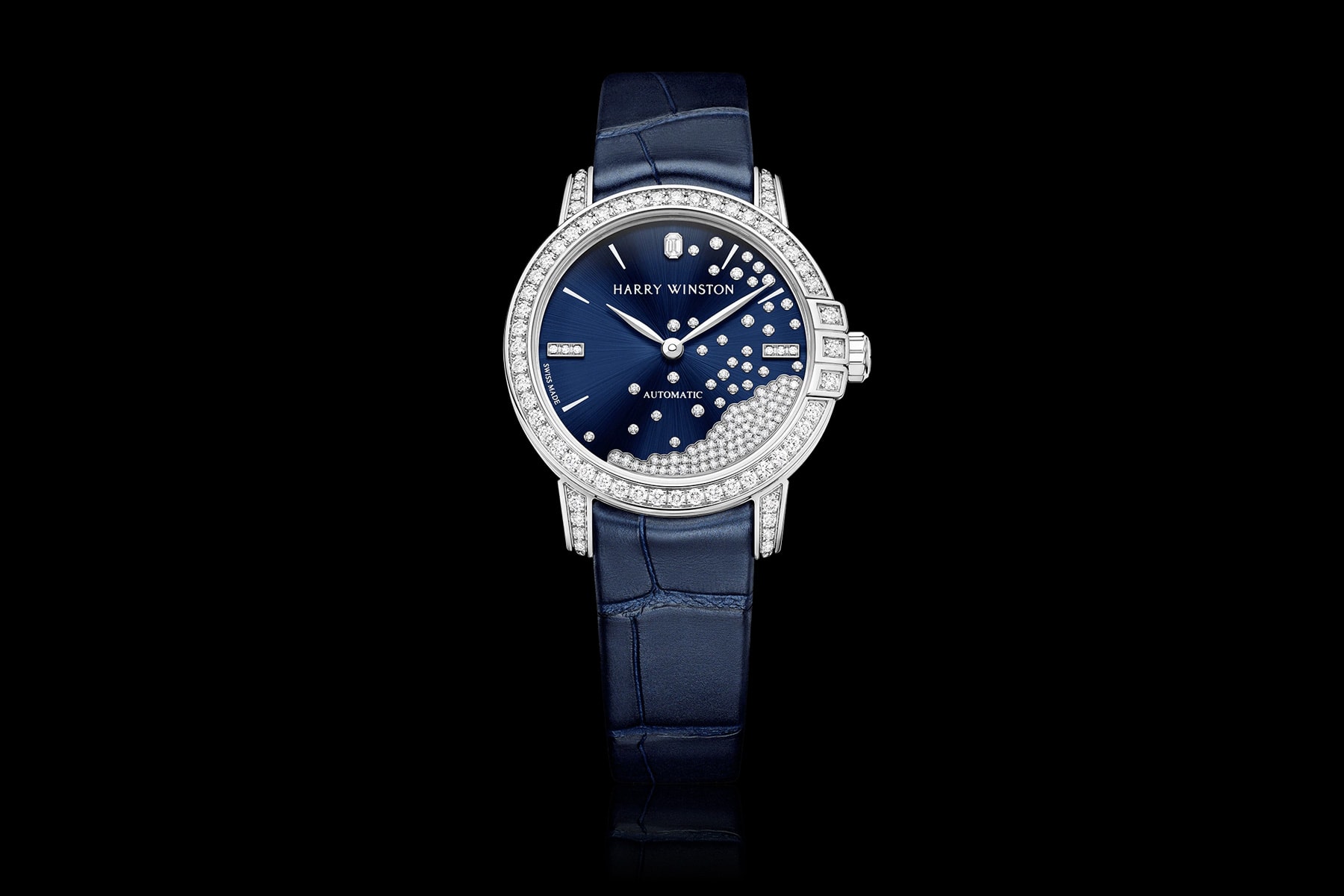 Harry Winston Midnight Collection – Midnight Diamond Drops
Designer Watches
Chanel J12 Blanche Haute Joaillerie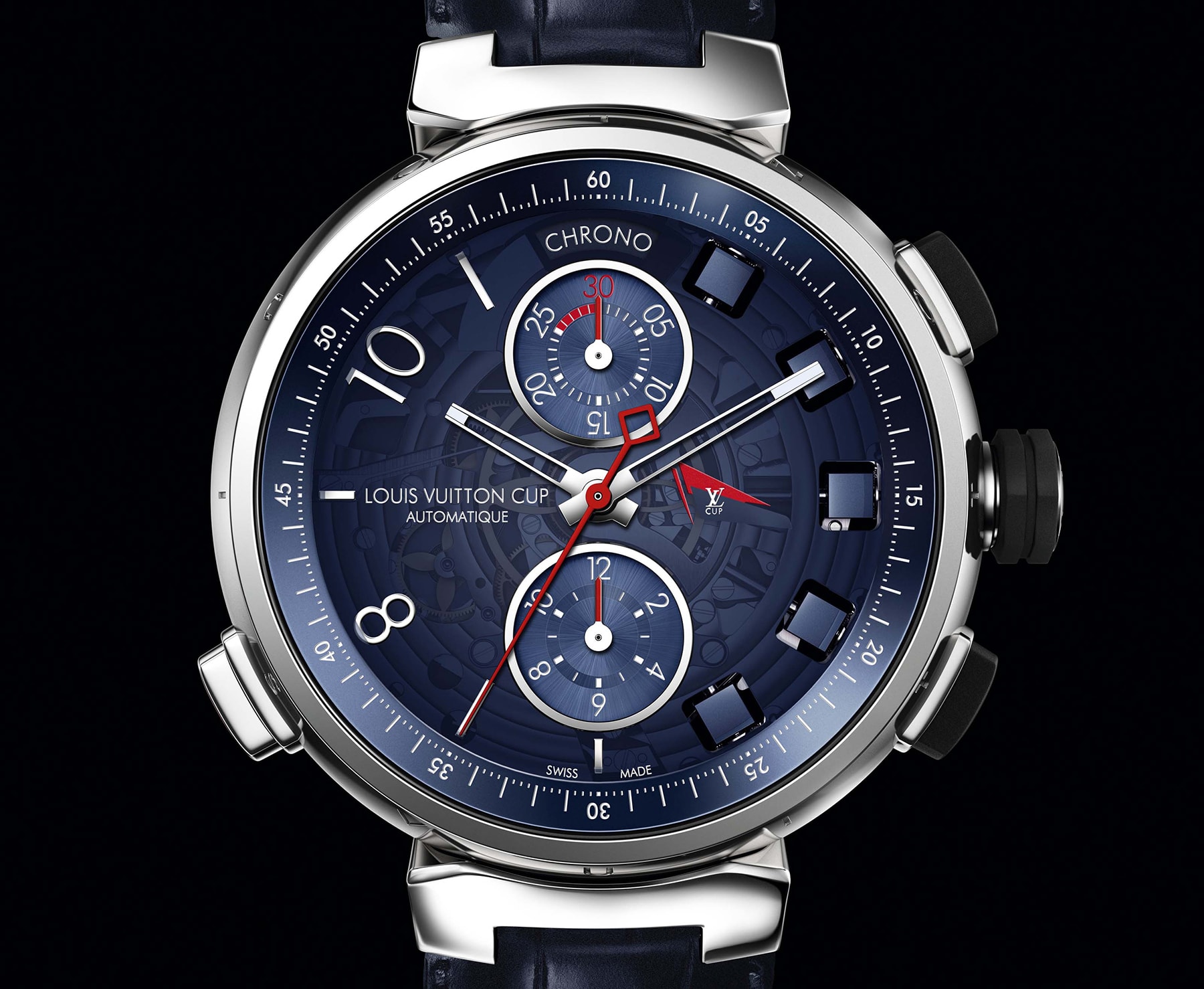 Louis Vuitton Tambour Spin Time Regatta White Gold Watch $37,500+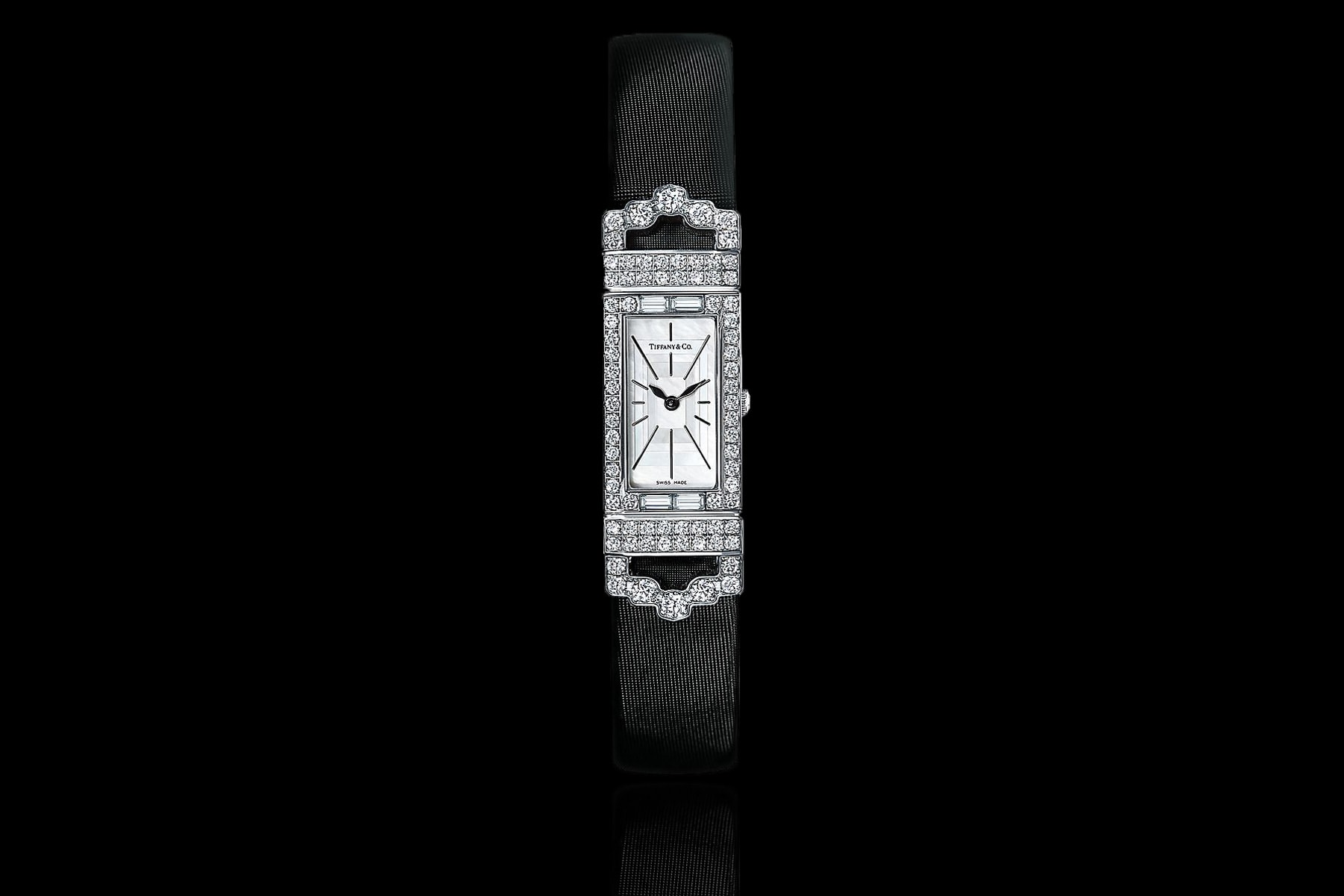 Tiffany Art Deco 2-Hand $30,000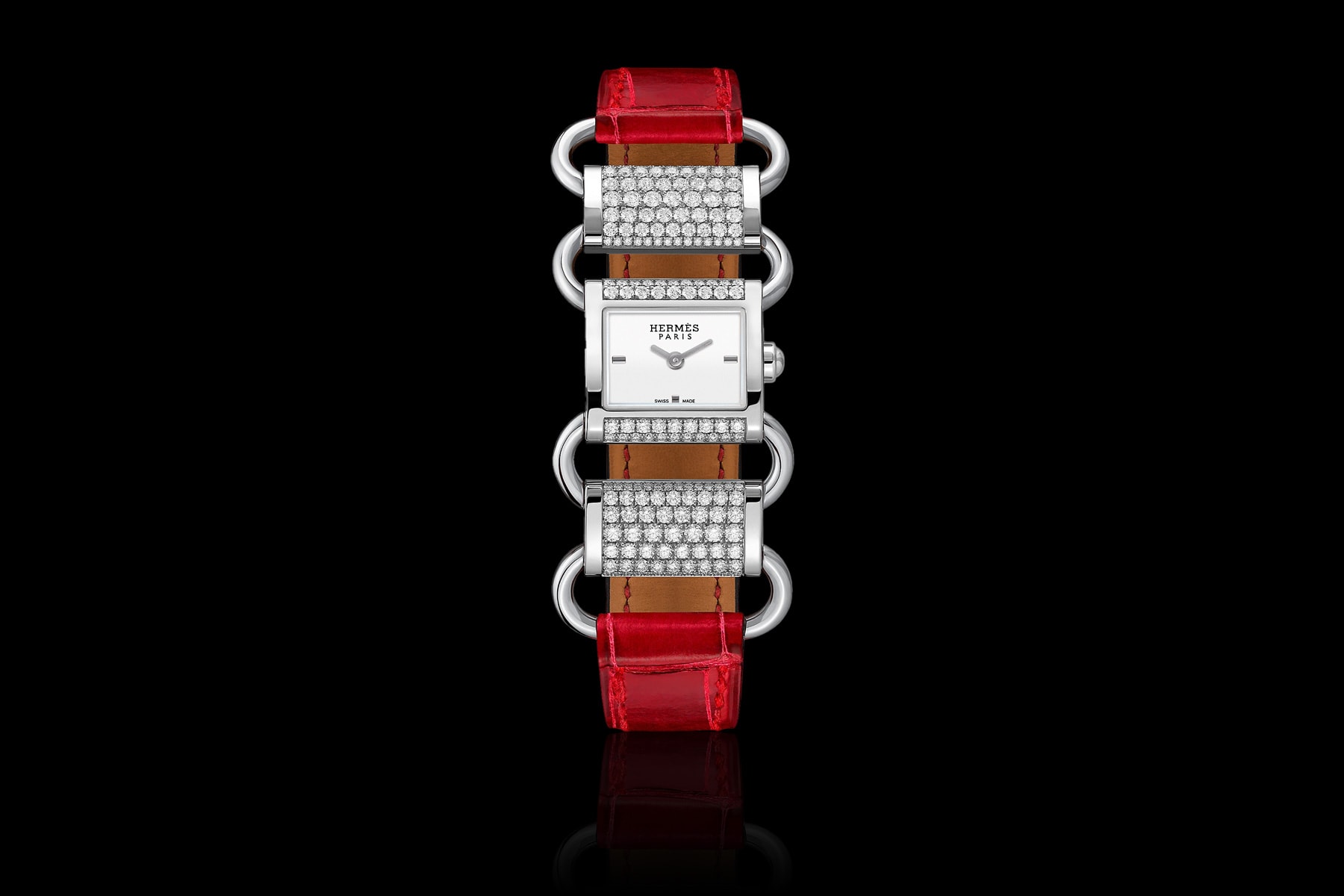 Affordable Swiss Watch Brands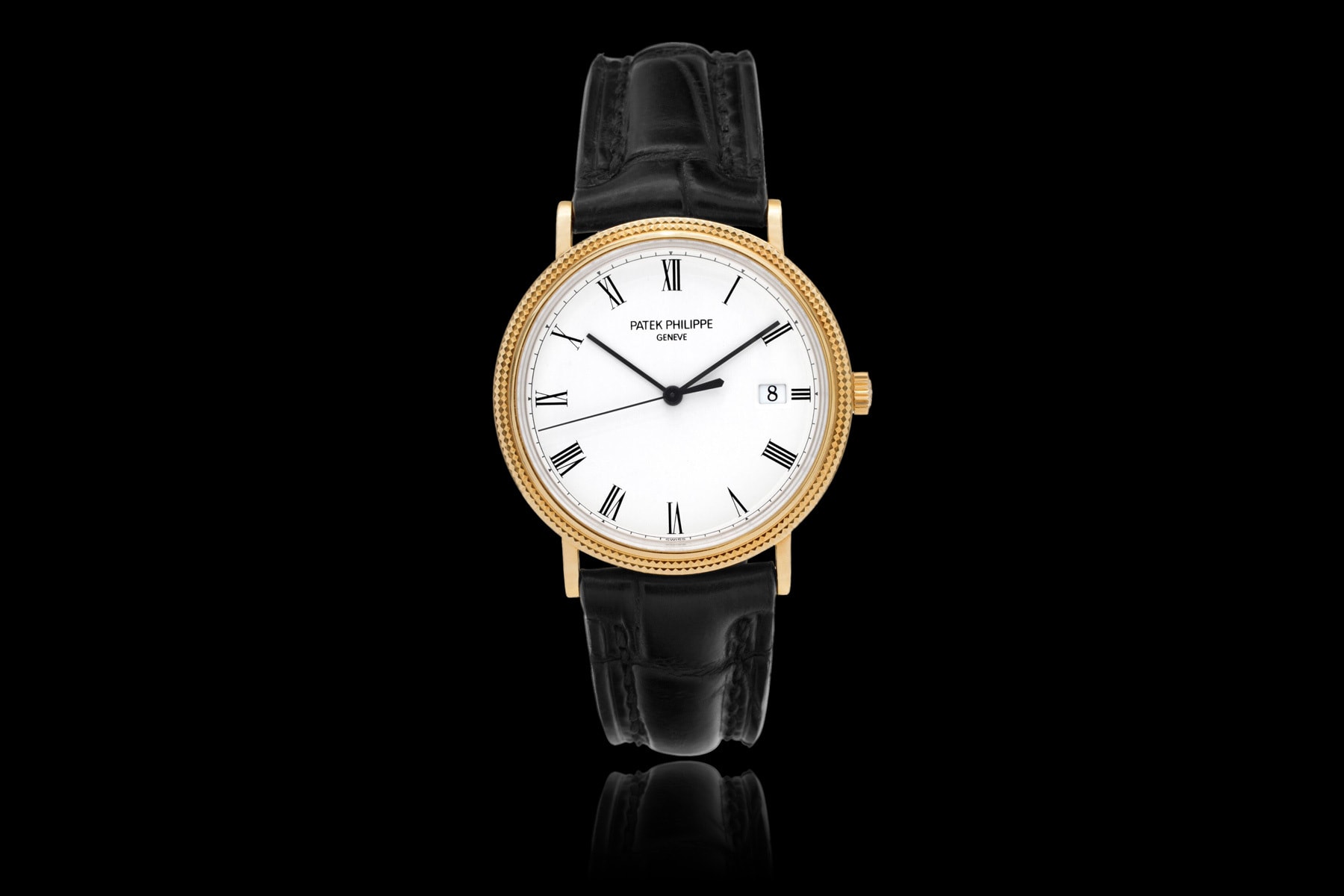 Patek Philippe Calatrava $19,900+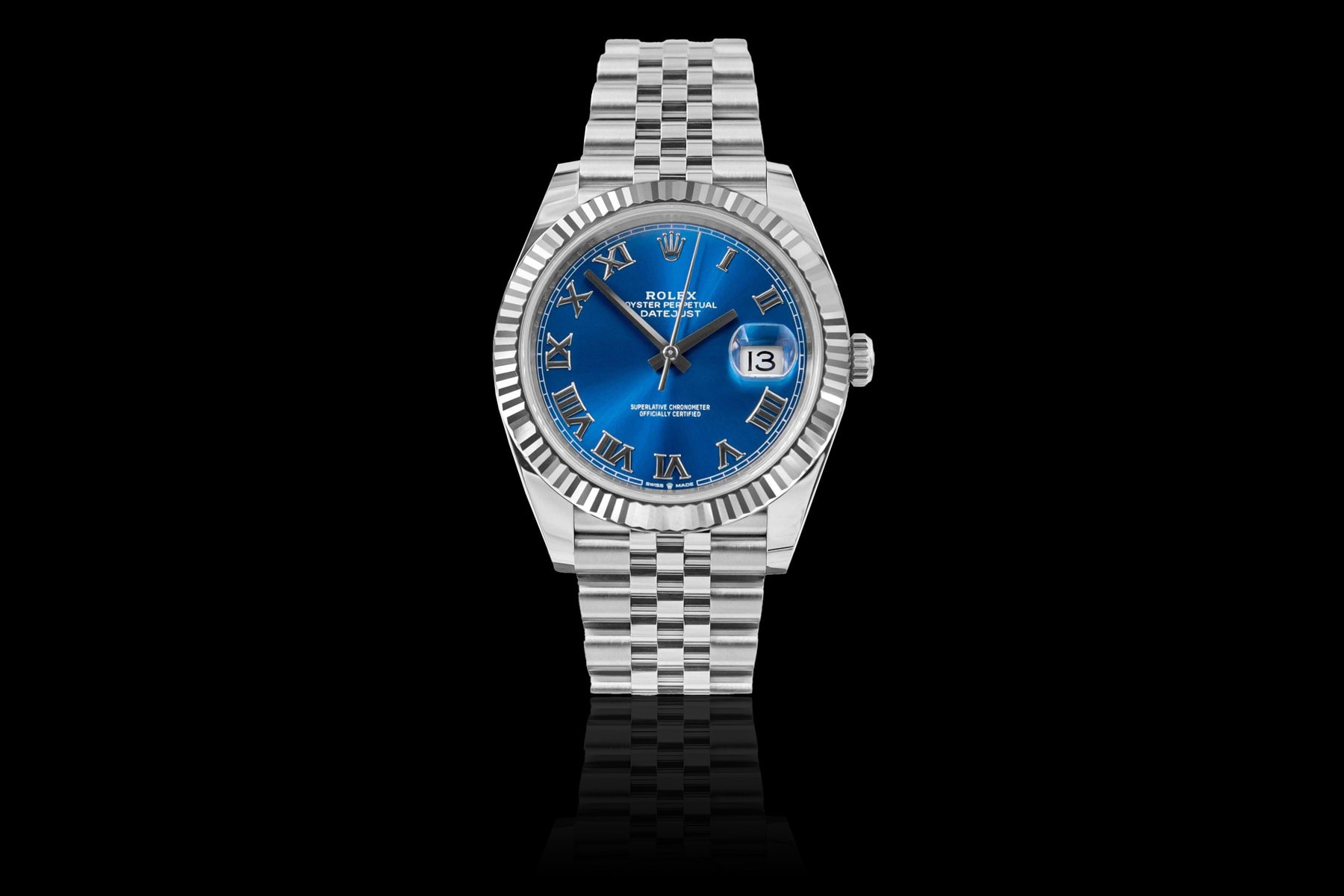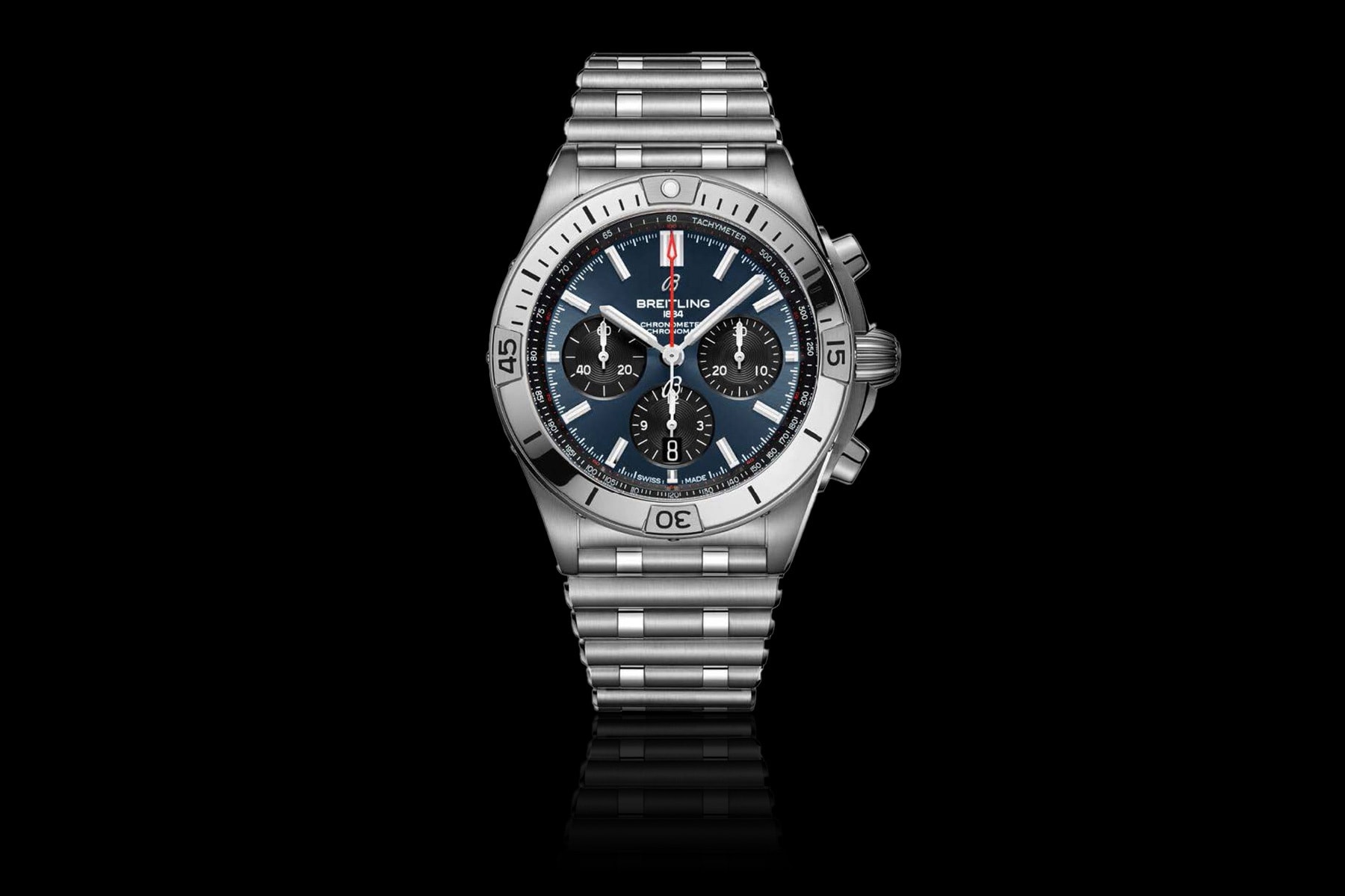 Breitling Chronomat Frecce Tricolori $8,250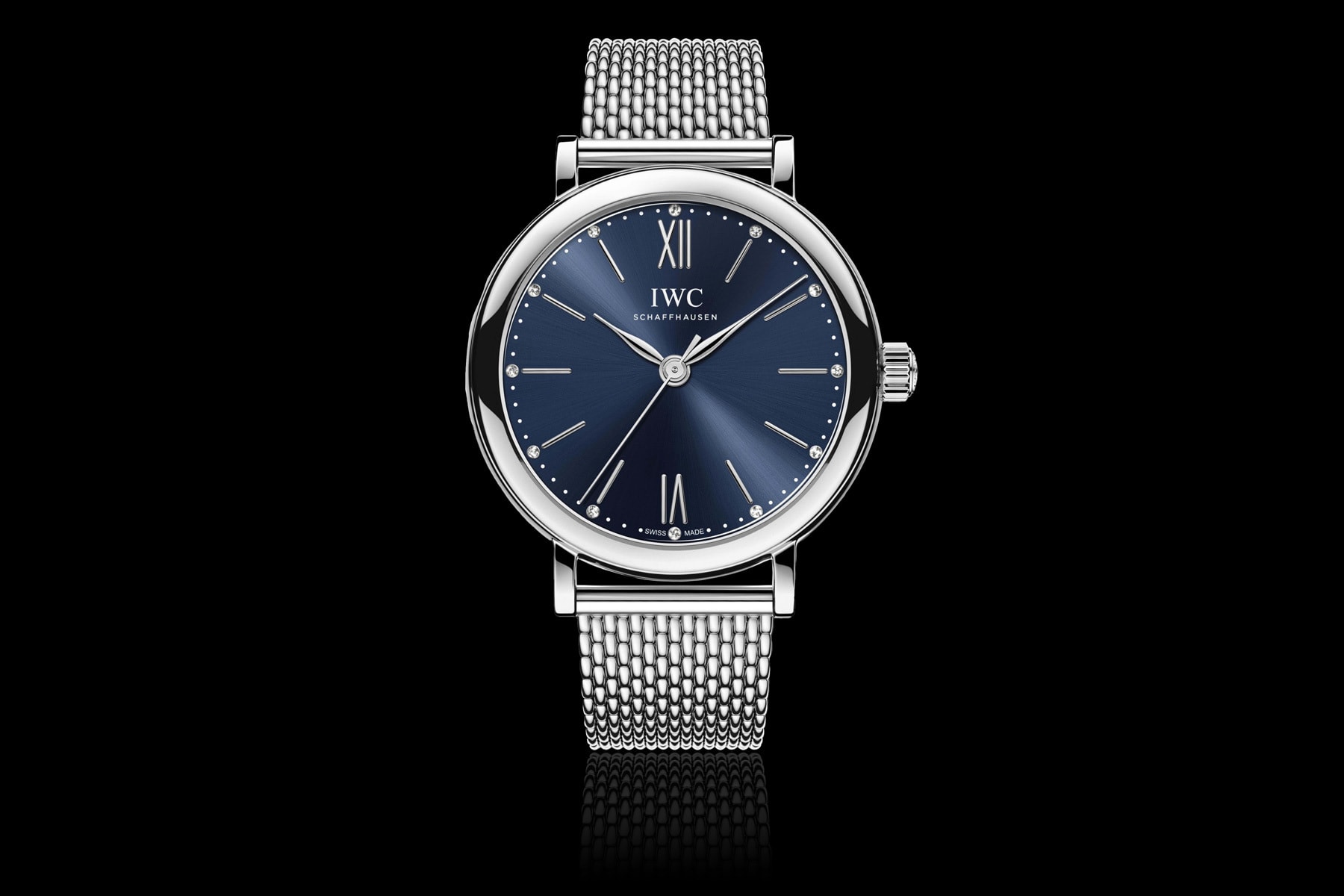 IWC Schaffhausen Portofino Automatic $4,429+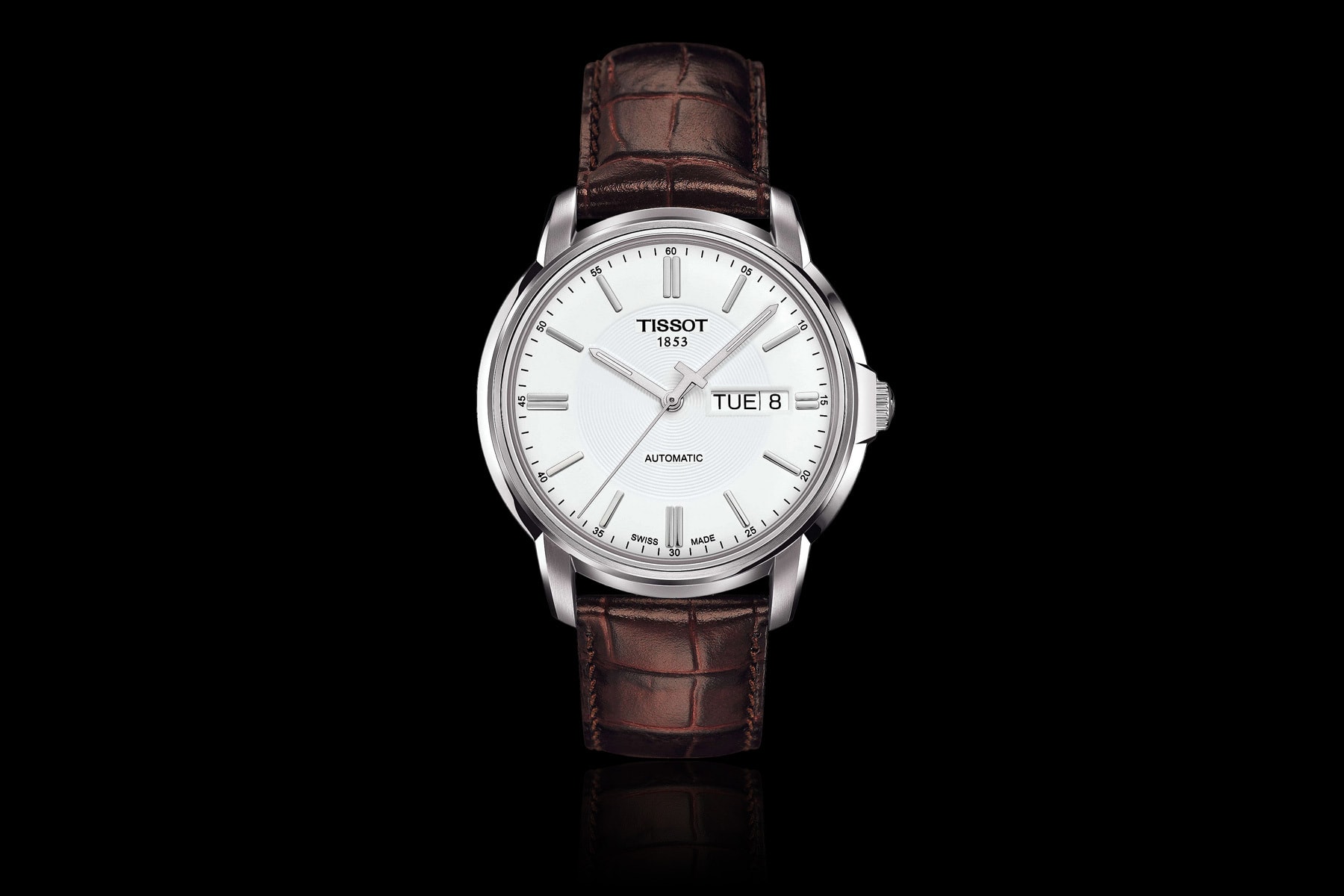 Tissot T-Classic Automatic III $550+
The Best Swiss Watches We Like Right Now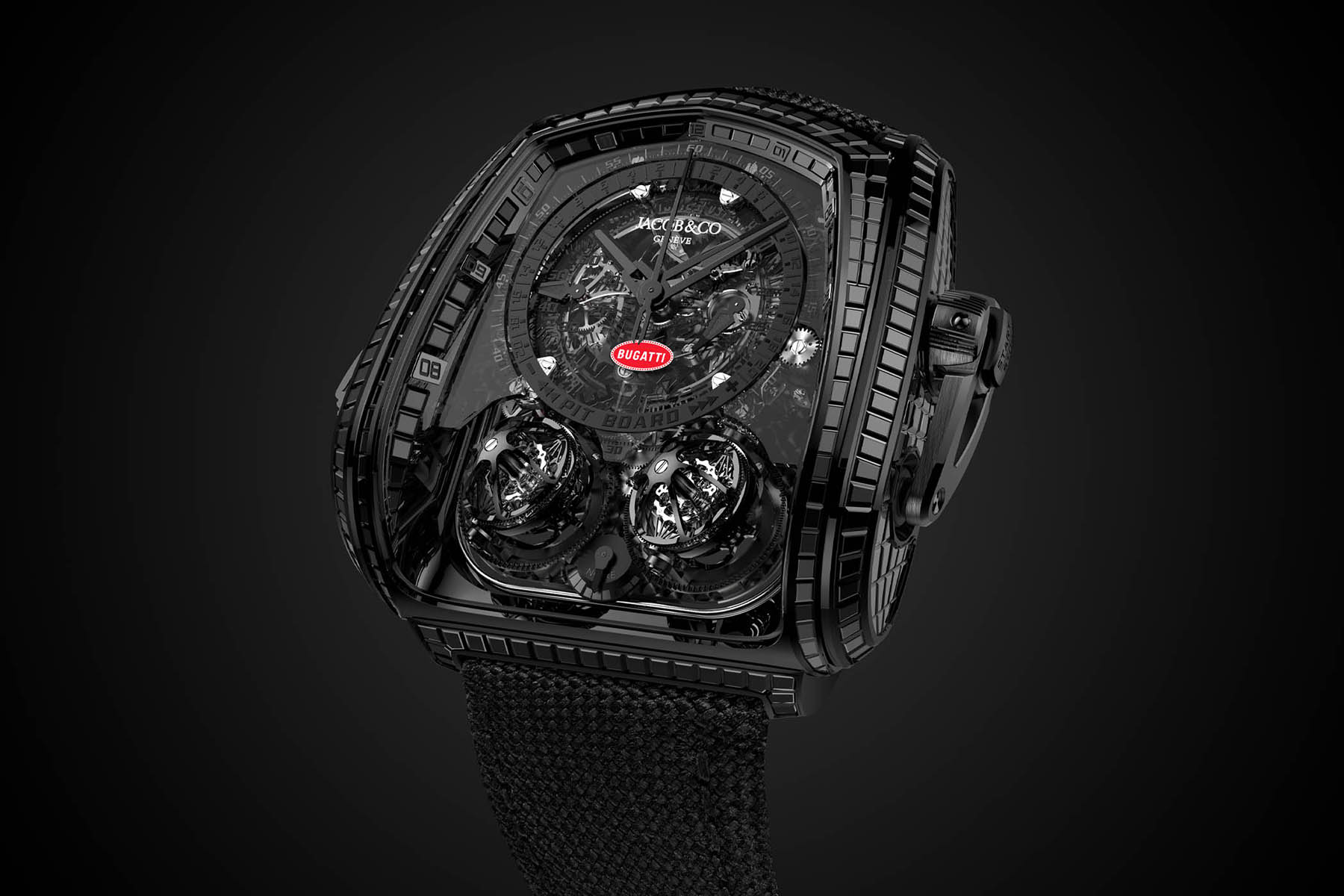 Jacob & Co Twin Turbo Furious Bugatti La Montre Noire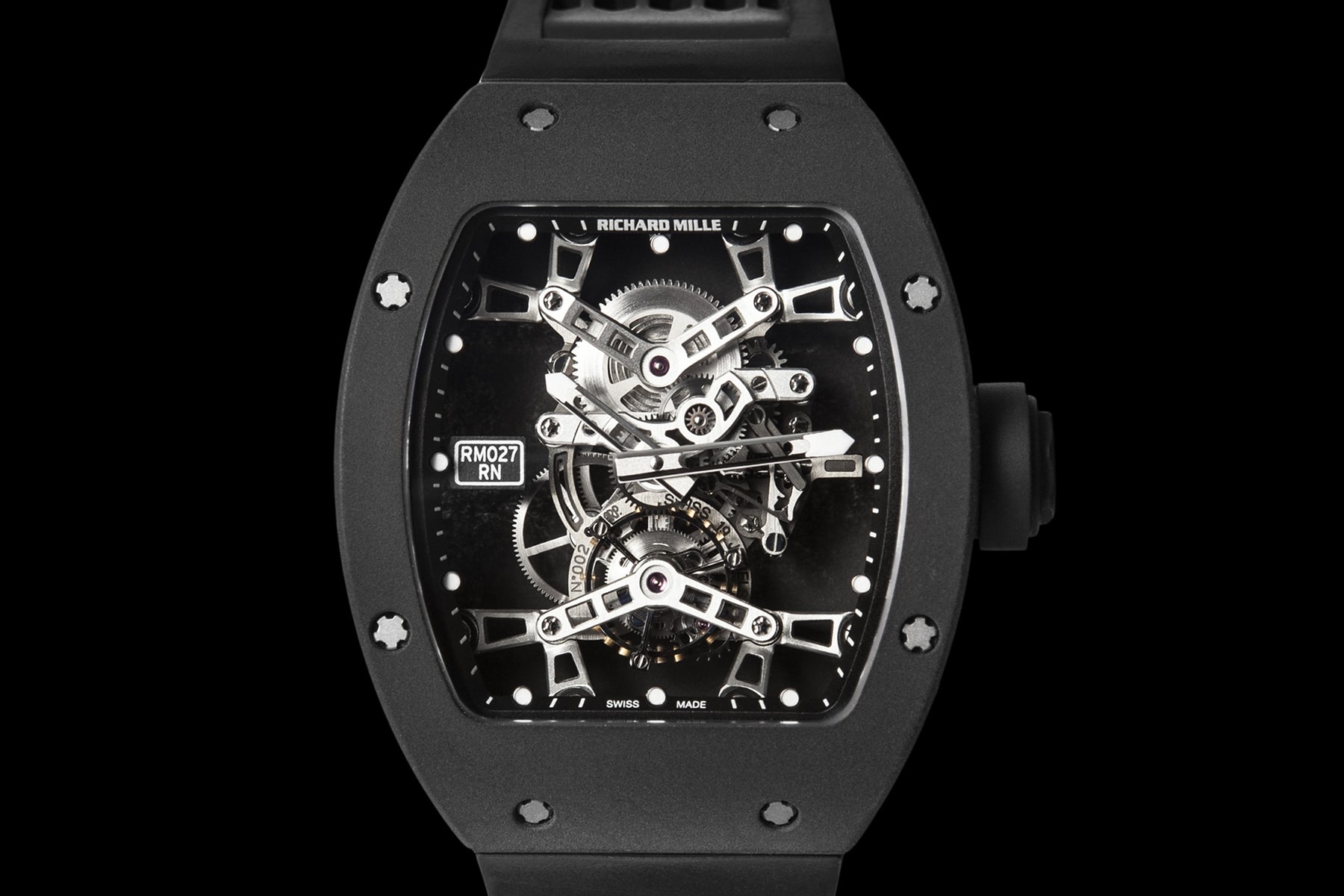 Richard Mille RM 27-04 Tourbillon Rafael Nadal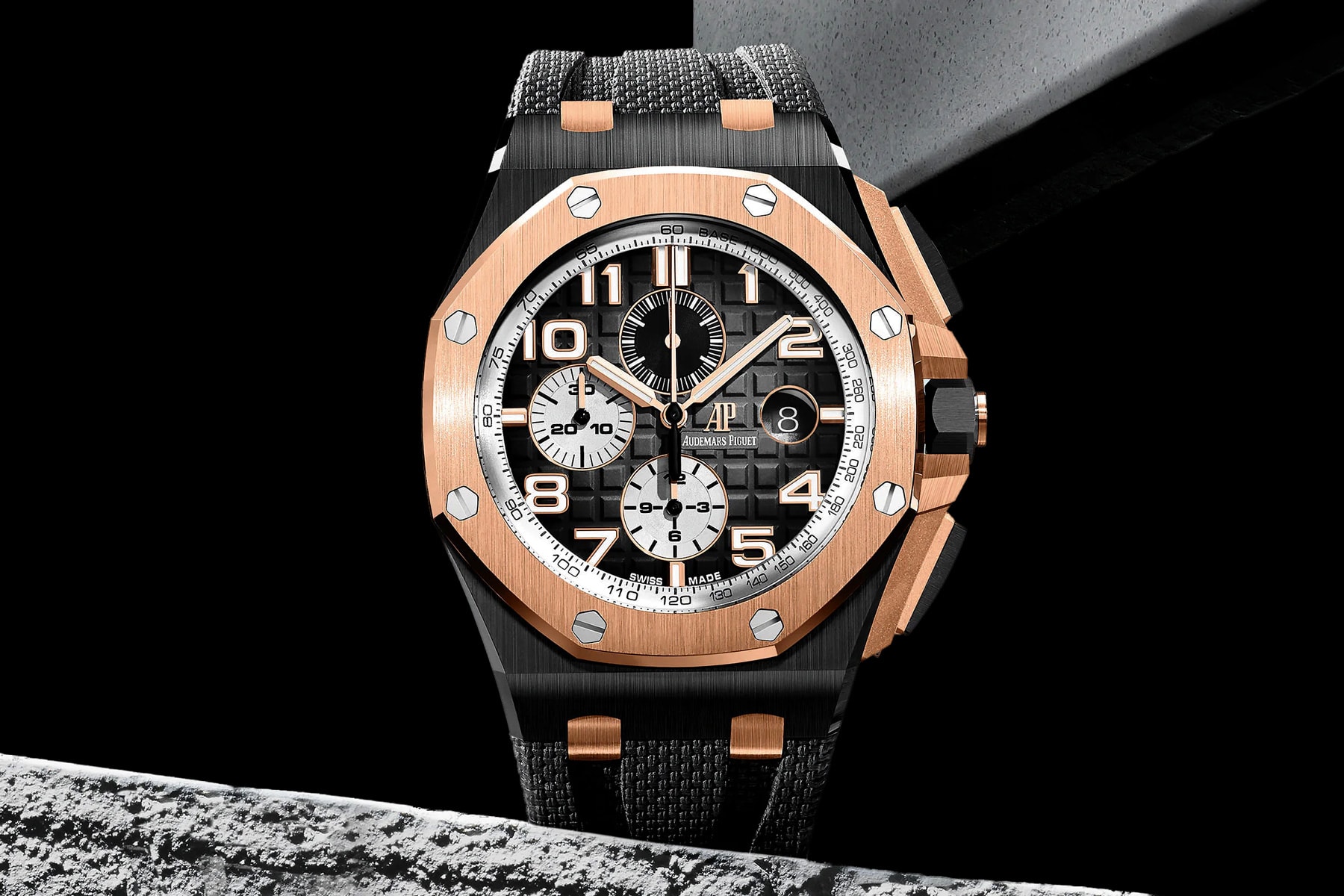 Audemars Piguet Royal Oak Offshore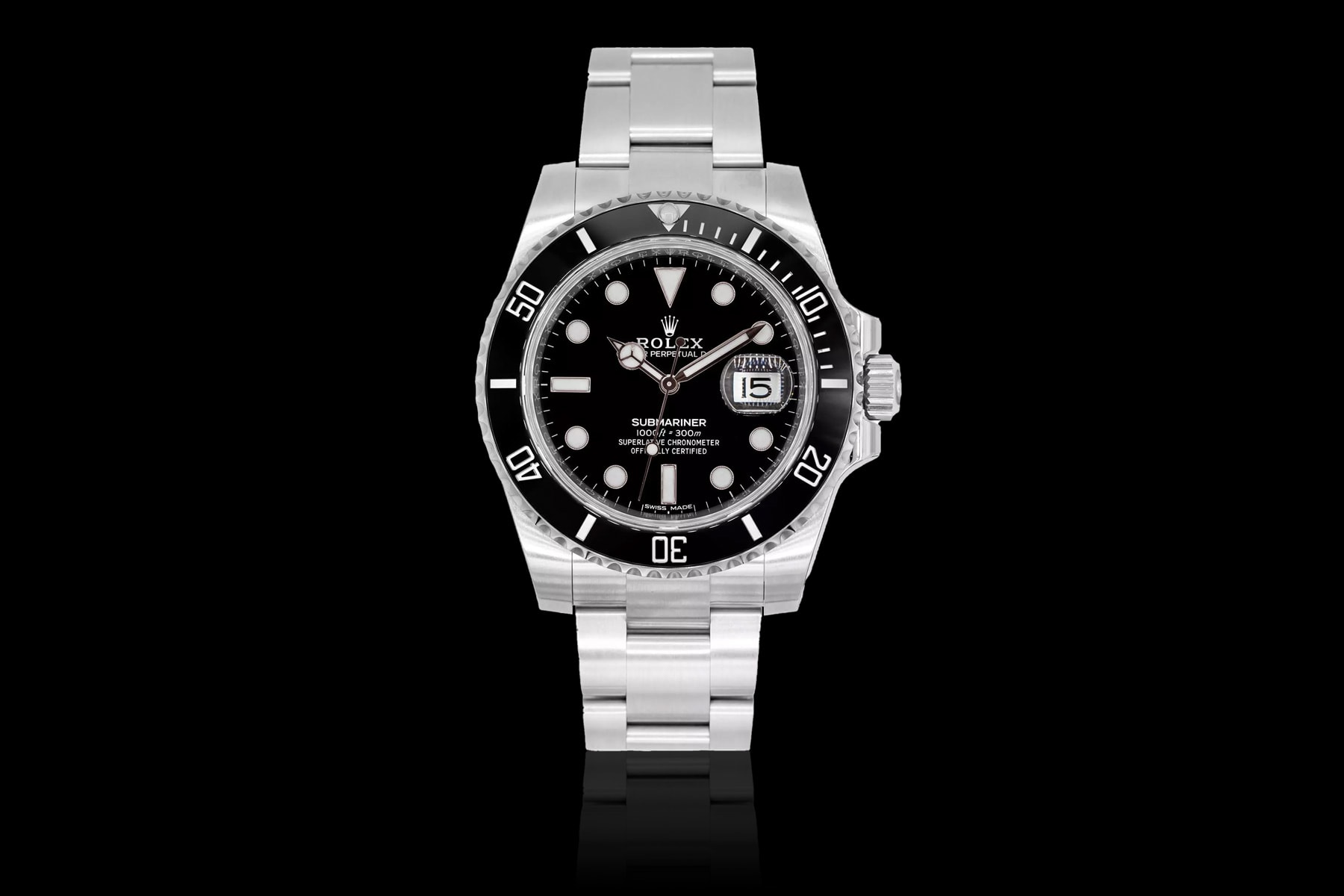 How did you like our essential watch guide?
What is your next watch?
Leave a response below or send your unboxing videos to us to be featured in this post.